Wednesday, 25 September 2013
This week's
Illustration Friday
theme was so cute I couldn't
not
do it!
I love monkeys. Hope you like!
Soph x
Tuesday, 24 September 2013
Recently I've been taking on a few
portrait commissions
! Besides working on my own stuff, I really love doing commissions because in a way it sort of reminds me of Uni - I have a set brief, and usually a time I need to complete it by.
Here's a small family portrait I did for a christening ~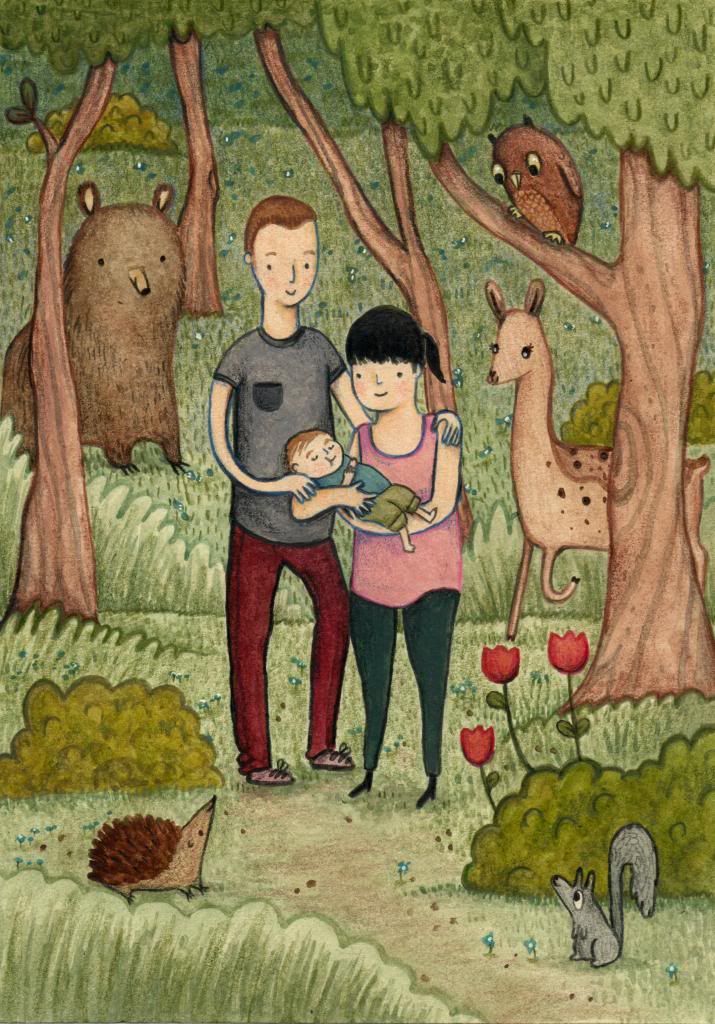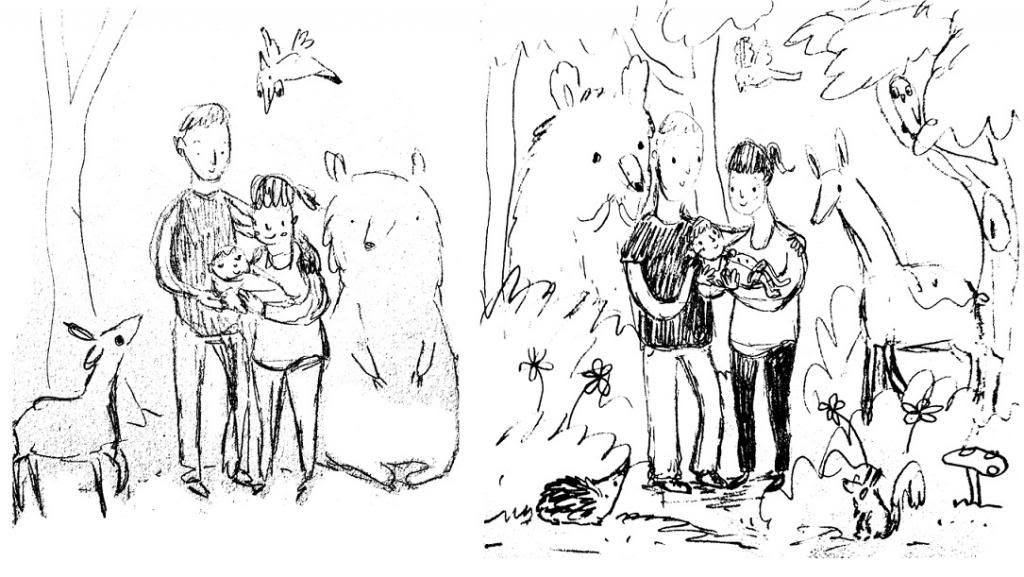 Ideas sketches I e-mailed to my client

I absolutely loved working on this! I was given so much creative freedom. My suggestion of setting it in woodland surrounded by cute animals was thankfully something they liked! It's only A5 so it's pretty small, but I was quite pleased that I'd managed to do a traditional artwork with no mistakes, without resorting to digital editing. I learned so much about my way of working through this little portrait :)
Here's another commission I did recently ~ a lady contacted me about doing a portrait of her daughter, who sadly passed away a couple of years ago.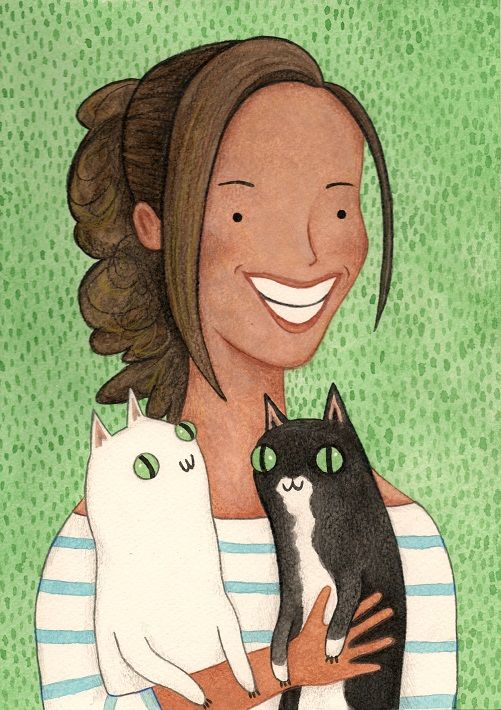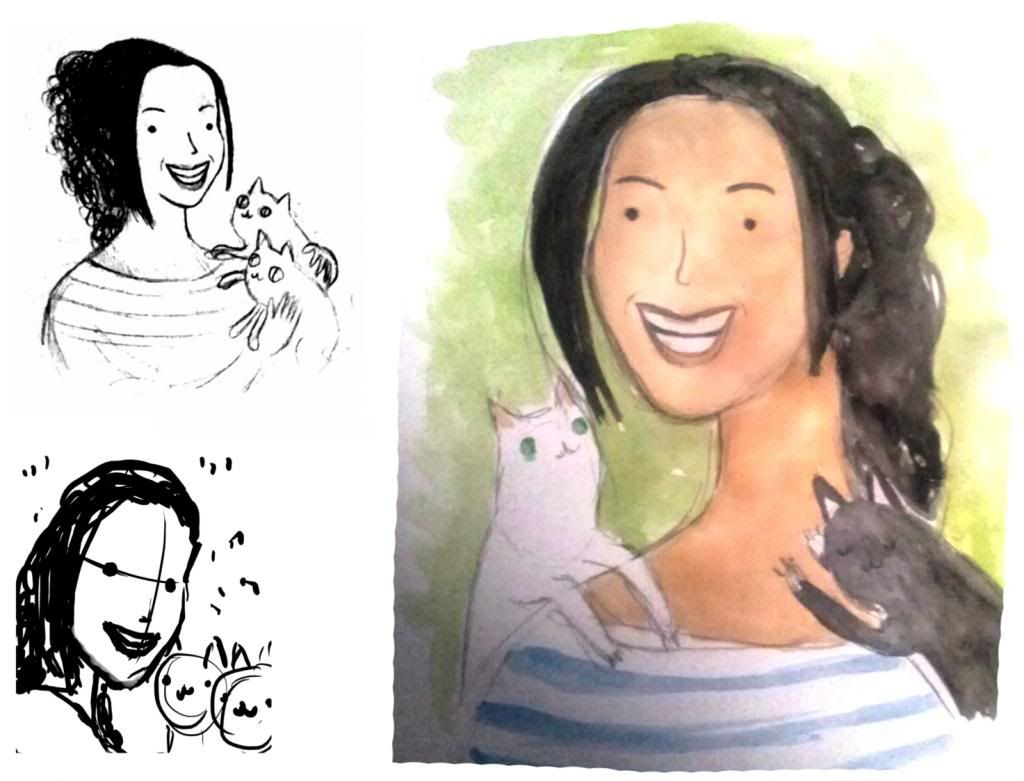 More ideas sketches!

She wanted her cats in the picture, and her daughter was a very outdoorsy football player (hence the grassy field background) - with an absolutely amazing smile! Her story pretty much broke my heart, and it was an honour to be asked to create such an important illustration.
These have been pretty challenging because I've gotten so used to editing my work digitally - probably because of convenience - but I've found when I take my time a bit more, plan out my pieces beforehand, and tell myself I'm not going to use any sort of digital editing, I'm usually really pleased with what I come up with. That being said, I don't want my work to end up
too
polished and precise, because I've made that mistake in the past and the work has lost all of its initial charm... I think it's probably about doing just the right amount of planning!
***

Besides working on commissions, I've also been preparing for a
two week placement with Hallmark cards!
Kept that pretty quiet, I know ~ but those of you who follow
my twitter
might already know. They saw my work at
D&AD New Blood
and must have liked it
:D
I'm very excited - it starts on Monday! I get to stay in a house in Leeds specifically for people on Hallmark and Tigerprint placements, and it's 9-5, but I don't know much else about it! I'll tell you all I can about it once I get back - eep
:)
Soph x
Posted by

Sophie Corrigan
at 1:20 pm
1 comment:


Labels: bear, bird, cartoon, cat, commission, D&AD new blood, deer, drawing, fun, Hallmark, illustration, nature, pencil, pencil crayon, plant, sketchbook, uclan, uni, watercolour, watercolours
Wednesday, 18 September 2013
I absolutely loved this week's
Illustration Friday
theme, so I did three images for it instead of one! Hippo, Puppy, and Croc. Maybe I'll create a small series with this idea, I find it really cute. I could draw animals stacking on top of one another all day to be honest. Hope you like
:)
I have a few
exciting and interesting things
so fill you in on - I'm a little slow at blogging recently due to being quite busy, but all will be revealed soon!
:D
Soph x