My submission for this week's
Illustration Friday
theme
'Jungle'
~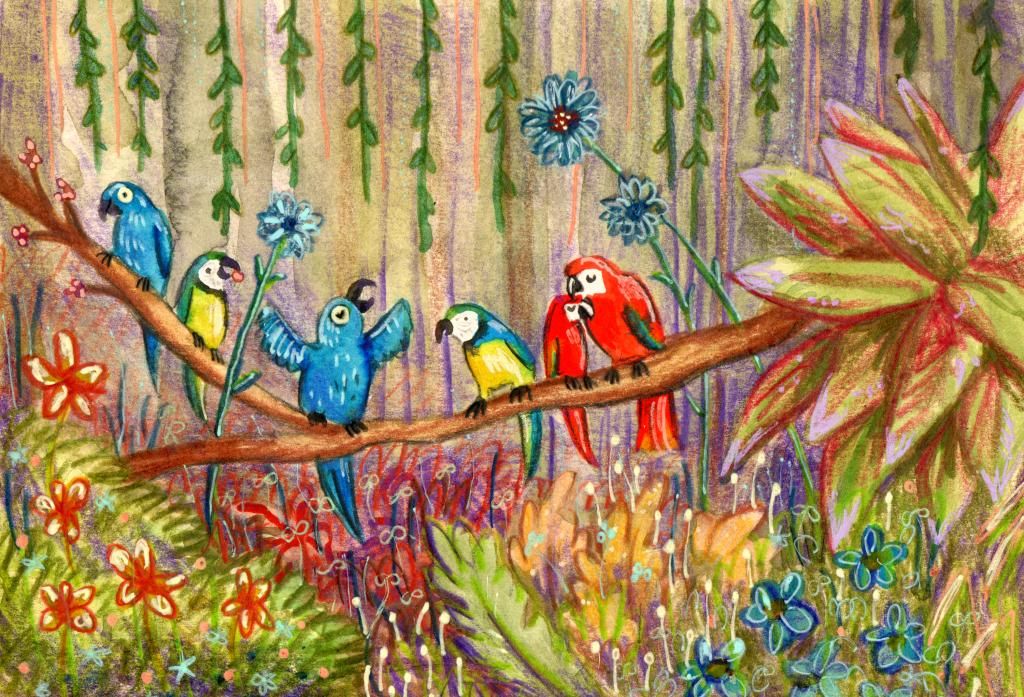 ...Which is in stark contrast to
last week's theme
, I know!
:)
Last week's was a fully-digitally-edited pencil sketch on a plain background - I still seem to be swinging back and fourth between drawing styles! Although I've shyed away from drawing/painting like this, I think I still prefer it over digitally creating artworks. Maybe.
Anyway, I felt like attempting a full-colour painting this time, as recently I've not been doing so many
backgrounds
. I also wanted to challenge myself to do a
fully traditional
piece - which this is, apart from a slight colour tweak
(I'm sorry, the temptation was too great!)
And I chose to do a selection of lovely jungly birds because, well, I wanted as much colour as possible, and I have a thing for drawing birds at the moment! I used
watercolours
,
pencil crayons
, and
Sakura Souffle pens
, which I adore.
I'd like feedback on this one, any thoughts at all just let me know in the comments below!
:)
Soph x