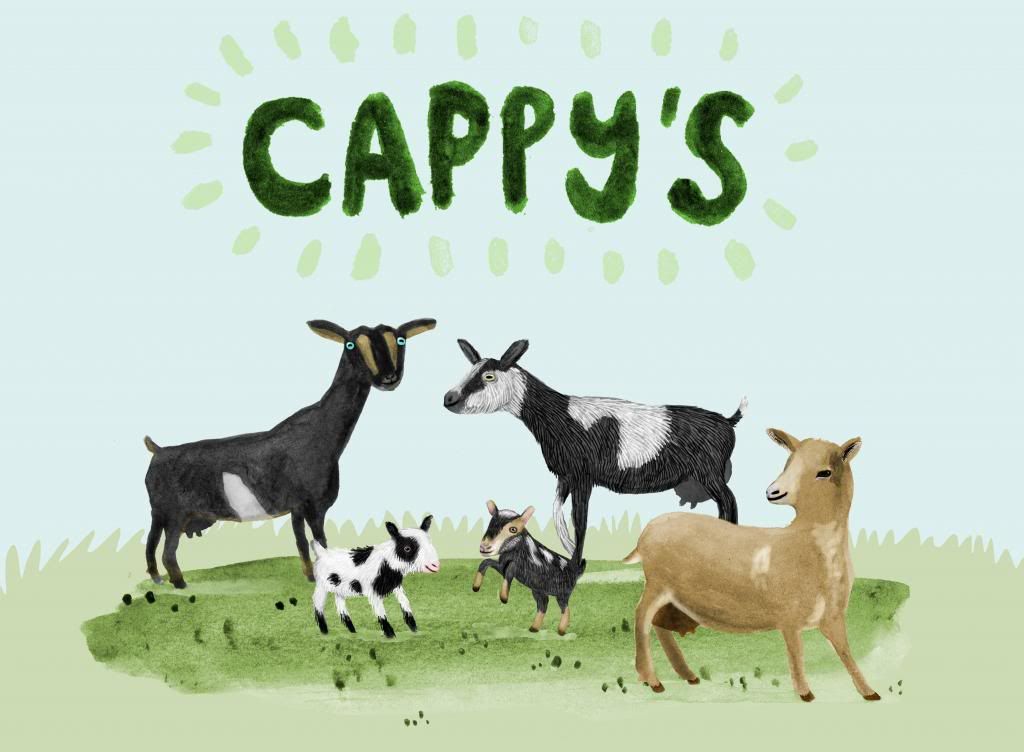 Here's a logo commission I did for
Cappy's Goat Farm
in Ohio. This was pretty much an ideal project for me - my research involved watching videos like the one below, and drawing the farm's selection really, really cute dwarf goats!
Alternate, background-less version
A few ideas sketches
I was also asked to do a small painting of Honey the doe (a particularly sweet little goat from the farm) and a couple of her kids. I'd love to have more commissions like this one, please!
:D
In other news, my
Uni results
are in, and... I got a first! Couldn't believe it, and couldn't be happier. Thanks UCLan, you're boss.
I am also extremely excited to be going down to London in a couple of days! It's for
D&AD's New Blood
show, and my work will be on display. Exciting! Also, I've never been to London before, and it's somewhere I've wanted to visit for a long time, so it should be fun
:)
I'll let you know how it goes!
Soph x