All this week, the rest of
final-year illustration group
and I have been putting up an exhibition. It's the end of year show, for our final honours project work, and whatever other work we've been particularly proud of this year. It was a busy week - I'm aching all over from painting and lifting and just generally
moving more than usual
. The end product was worth it though - the show is now finally up, looks lovely, and in a couple of weeks, will be open to the public. Pictures to follow.
Hit me only this morning that my BA course is actually over... it's a weird feeling. I think I'm going to really miss it...
*trails off thoughtfully...*
Anyway! I've done quite a few personal illustrations recently, since I finished with
Leo and his missing-donut escapades
. These first few are inspired by the awesome creatures one might find wandering about
Africa
~
I know what you're thinking. Lions legs aren't actually that long. But that's okay. Messing with proportions is fun.
I kind of loved my baboon and elephant from the group above, so I did these pieces, too ~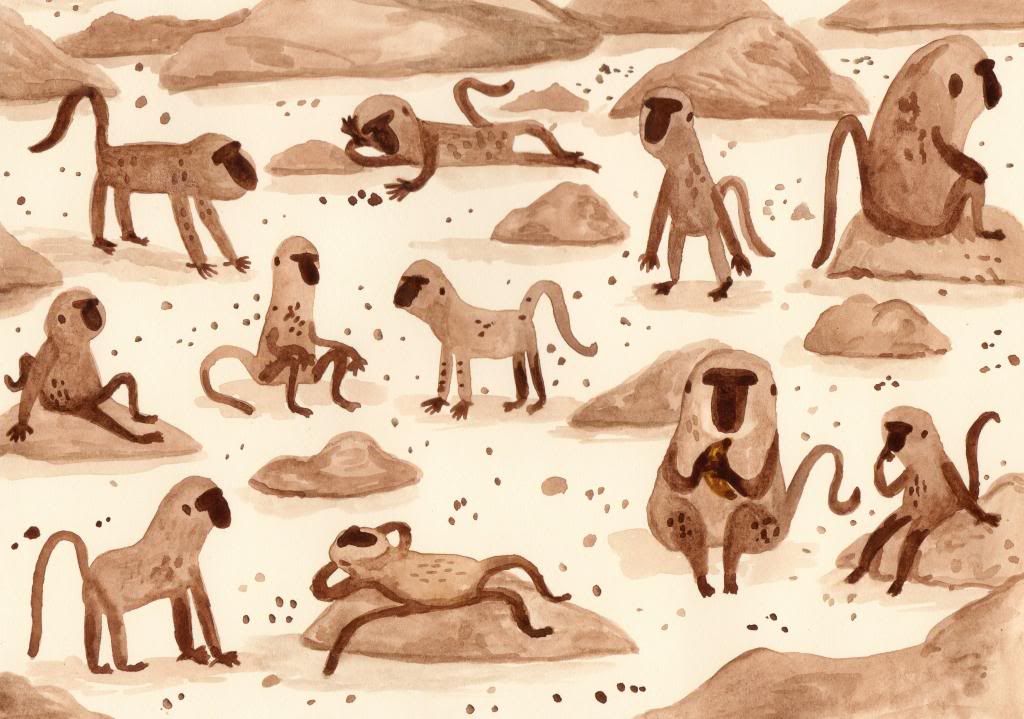 This one I named 'Don't Forget to Share'...
The other day, I also drew these dinosaurs. I watched a documentary about them and everything, to get them as anatomically (in)accurate as possible ~
The other day I also discovered something new about myself - I really love drawing dinosaurs.
Until next time
:)
Soph x