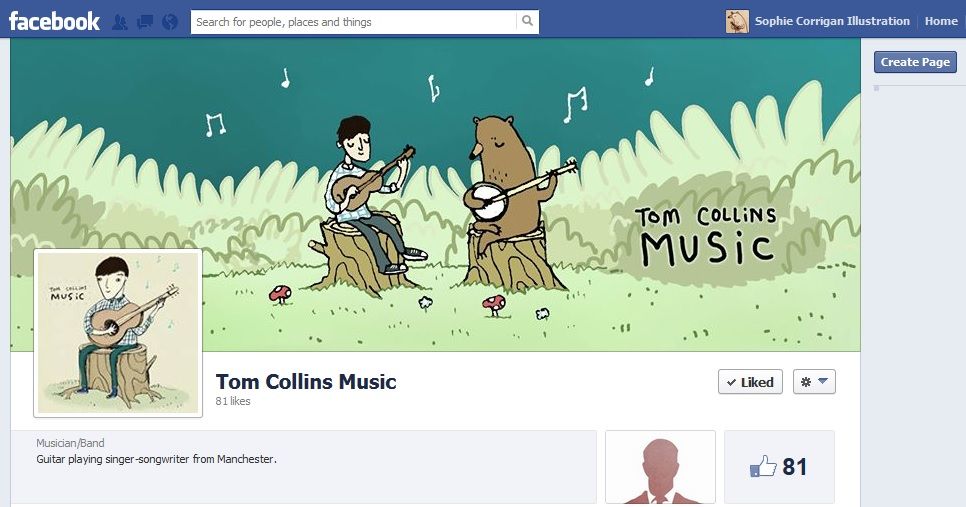 ...And I was asked to draw another
dinosaur
, so I was so pleased. Just a small commission for
Tom Collins Music Facebook page
, but it was very fun to do.
Thought I'd show you a few of the sketches I did, too. It was a fun little project to do because the client wanted to be drawn sitting on a tree stump, playing guitar with a bear. Can't really get much better than that really.

Here's a close-up of the final stuff I came up with ~
Make sure you
click here
to see Tom's
Dinosaur
song. It's ridiculously cute.
If you would like me to draw something for you too, just get in touch
:)
I'd be eager to help!
Soph x