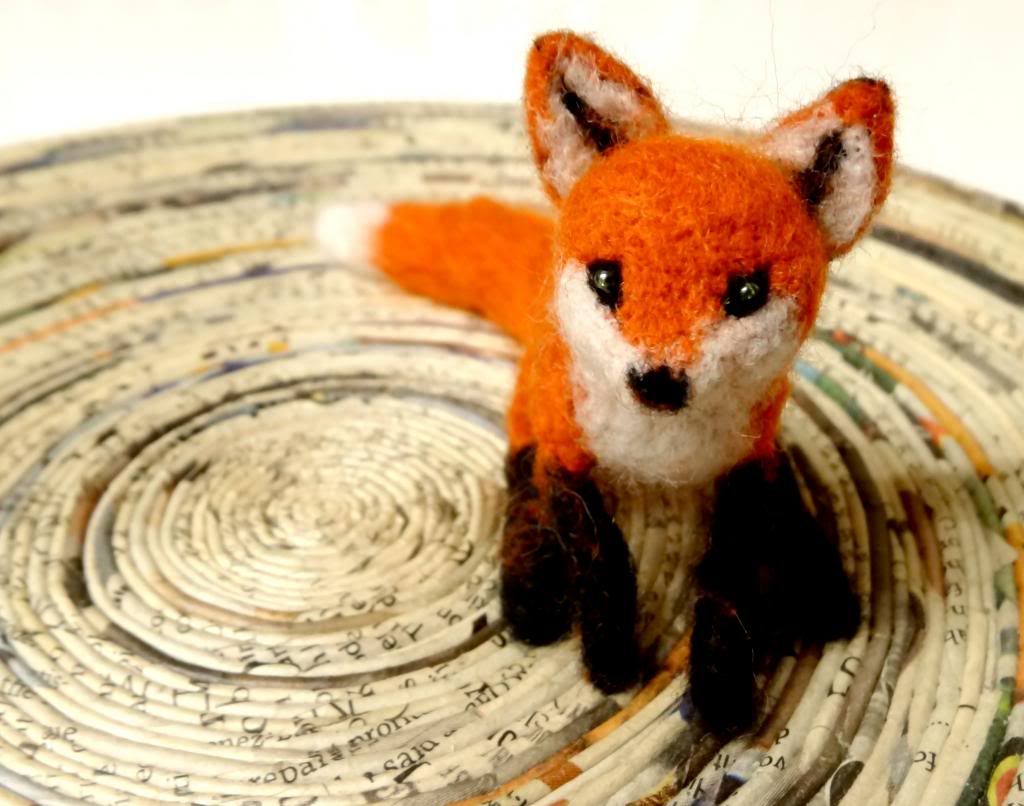 I've been thinking for a while that it's about time I posted about needle felting. I can't believe I haven't really before... but this week's
Illustration Friday
theme has just pushed me to show you what else I do besides doodling and suchlike. And that's making little cute sculptures from wool.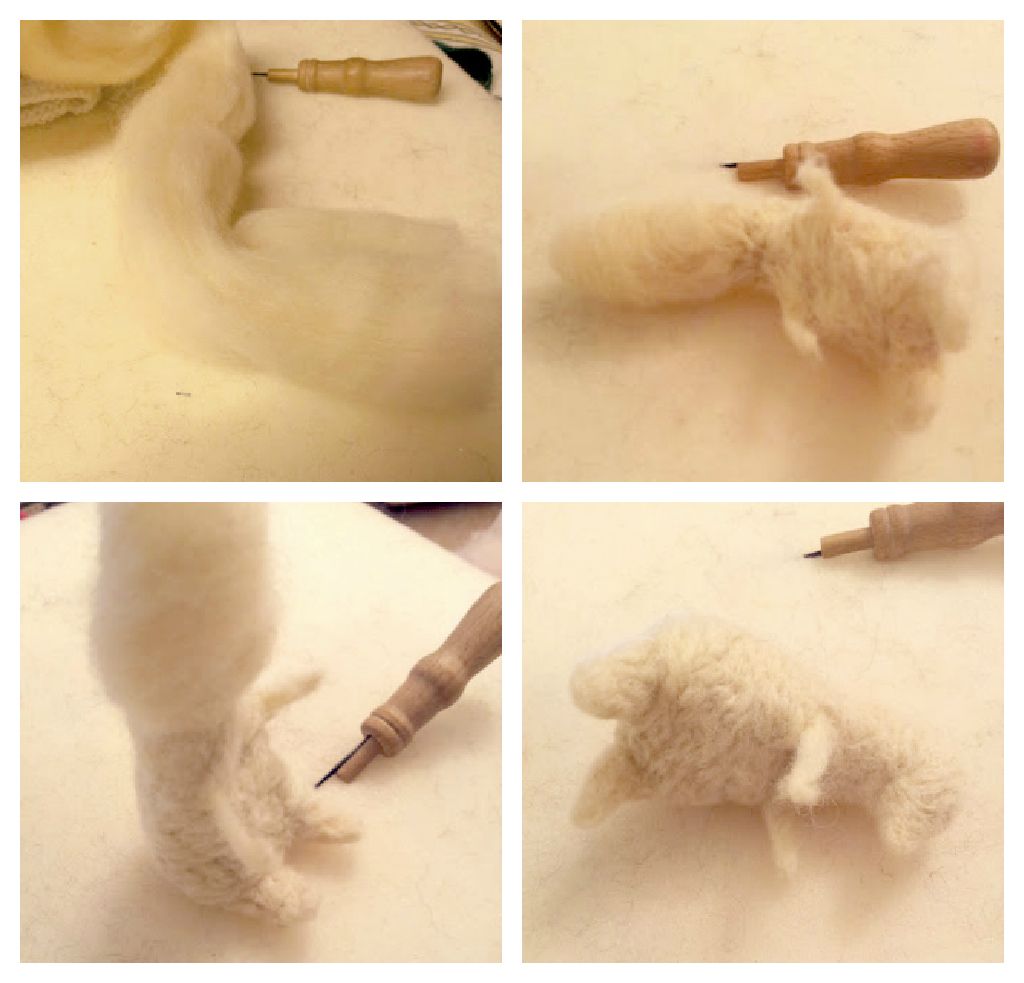 I'd at this point like to give a shout-out to all those
wonderfully wooly creatures
out there that make needle felting possible. Anyway. Here's my latest creation, a mouse, with a sort of unclear 'step-by-step' image to show you how I made him. It's ridiculously simple to needle felt something, basically you
use a special needle and stab some loose wool until it forms into something
, then you add the eyes and stuff later by sewing them in.
I took up the hobby a few years ago and found that I really, really liked it, and people seemed to like what I made too, which made it even better. It's fun to just do when you're watching a film or something, and it's surprisingly relaxing. Those of you who have visited
my Etsy site
will have probably seen my woolen creatures before, but for those of you who haven't, here's a few others (I've made hundreds of things over the years, so to see more, visit my
Facebook crafts page
).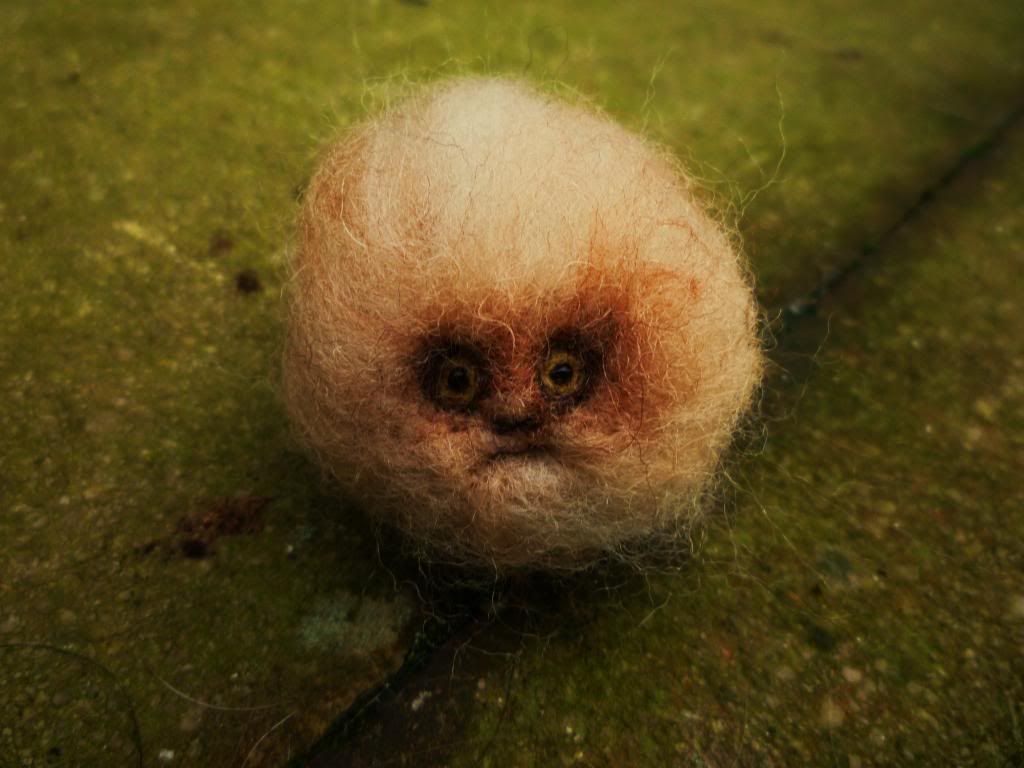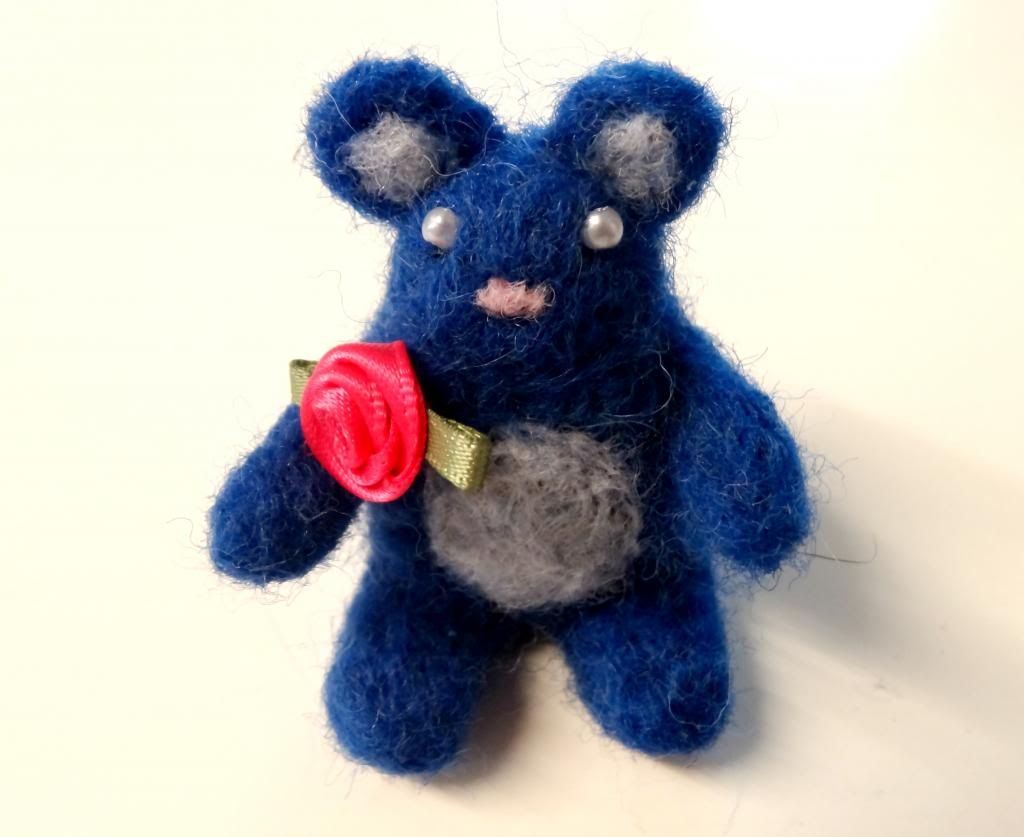 I hope you guys like them!
:D
Soph x