I made this today, and did a few other blackbird sketches ~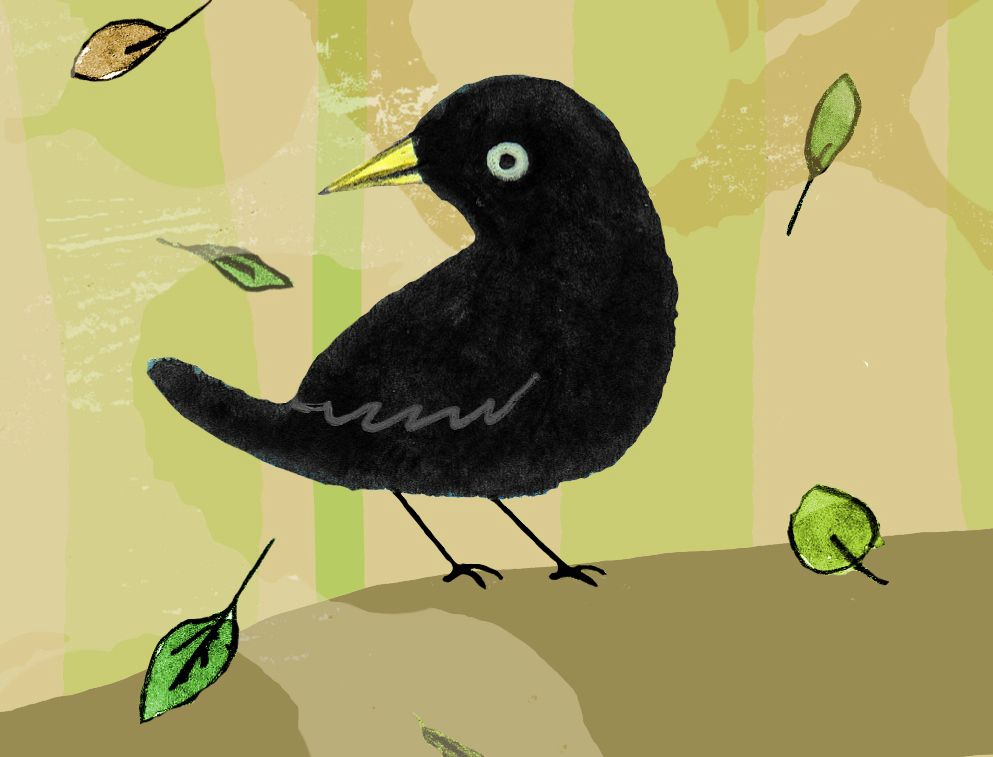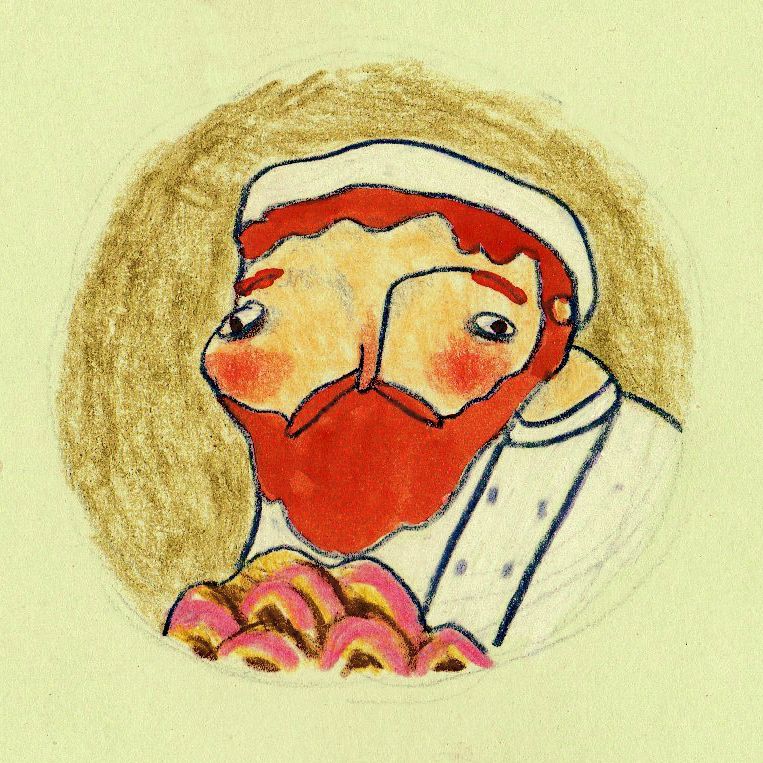 This week's
Illustration Friday
topic fit pretty perfectly with my next children's book project!
The story is still in its early stages, but basically it'll be about
a baker named Leo who gets his donuts stolen by a gang of blackbirds
.
This is what Leo looks like right now. He's not sad here, just really, really sleepy because his job takes a lot out of him. And he's a little over-worked if you ask me.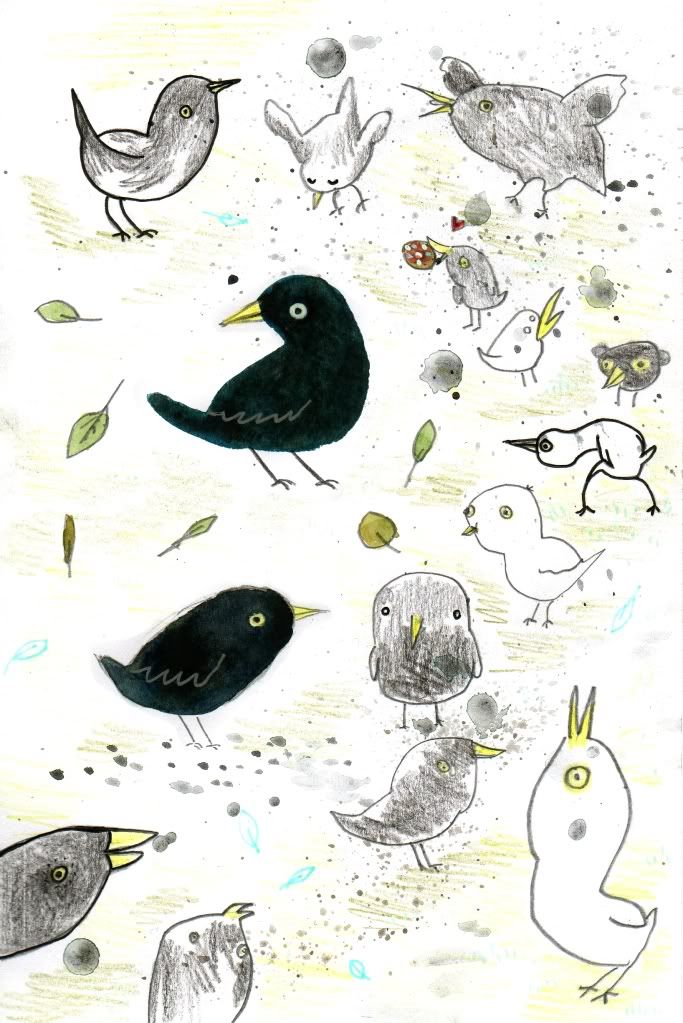 So really, this is a mini sneak-peek of my next children's book. And as usual, I'd love any feedback
:)
Soph x