Last week at Uni, we were introduced to the fast-paced world of
editorial illustration
. We were emailed an article and brief at the start of each day, and had to complete a rough by the end of it... Needless to say it was a bit daunting! Having to think so fast to come up with a solid idea is not something I was used to. It went okay though. I think you get used to working fast if you're required to, and I discovered I quite
enjoy
working quickly, which can't be a bad thing. We had to work up three of our roughs into
final illustrations
, and today I've pretty much finished them - so here they are! ^-^
Le 'Scoff' Rough.
Article was about
alternative methods of weight-loss
, and mentioned studies done on mice about the issue. Apparently, sleeping a lot and not stressing over losing weight is a proven technique (sounds rather manageable to me too, to be honest).
(Side note - I hope to jeebus the skinny mouse doesn't look too much like a ferret...? D:)
'How To Maximize Your Memory'
Le 'Memory' Rough.
Article was on
techniques used to improve your memory
. Apparently someone managed to memorize five packs of playing cards by re-walking his everyday route around London in his mind, and attaching each card to a place on his travels.
I can vouch for this technique in particular, actually -
it helped a lot in college when I used it to memorize things like dates of treaties and Mussolini's birthday in European History.
'Bringing It All Back Home'
This article was more like a sort of guide-book aimed at helping struggling people, which was featured in the Big Issue. I chose the theme of a map, to help take the reader where they want to get to. That sort of thing, blah blah, etc.
I do hope you like these. I took a chance using pretty much the same materials on all three illustrations -
pencil
,
pencil crayon
, and
watercolours
(apparently, the most
hated
medium by one of my tutors... eep!) So any e-critique would be most helpful, useful, and welcome
:3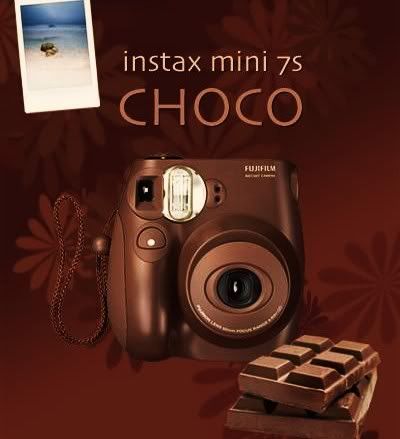 My rather odd-looking new camera <3
On a completely different note, I bought myself a new camera the other day! I already have a digital camera, which I love and use all the time, but I discovered that Fujifilm have brought out a new analogue that takes Polaroid-type images. I couldn't believe it, I thought instant photography was a thing of the past, so I had to get one (if only to re-live my childhood and waste loads of expensive film).
It arrived the other day, but I have yet to use it. Still deciding what to photograph first. Although, I did find a digital program called Poladroid, that turns digital images into Polaroid-lookie-likeys... Here's a few examples of the fun that is to be had using Poladroid (me/long hair, cuteolotls, Big Drawing). Perhaps I'll experiment with that first, in an attempt to save as much real film as possible.
Soph x