A few work-in-progress photos of my '
Limited Edition
' project for Uni.
Decided to make a series of 50, and use four different colours of card;
cream
,
yellow
,
green
and
blue
(decided on these as they correspond to the four seasons), and I'll be numbering each one, and putting them in a little CD-sized holder to keep them flat - which I'm currently working on... pics soon, possibly
:3

(Sorry for bad photos being bad! No natural light in my room in Winter...
>.<
)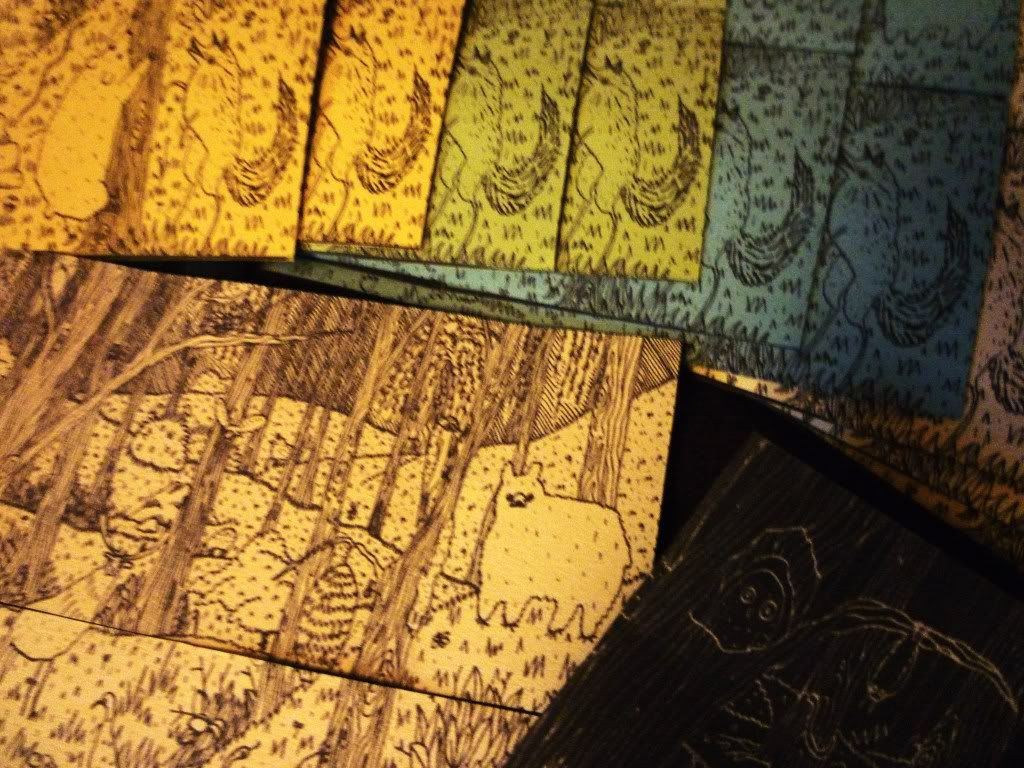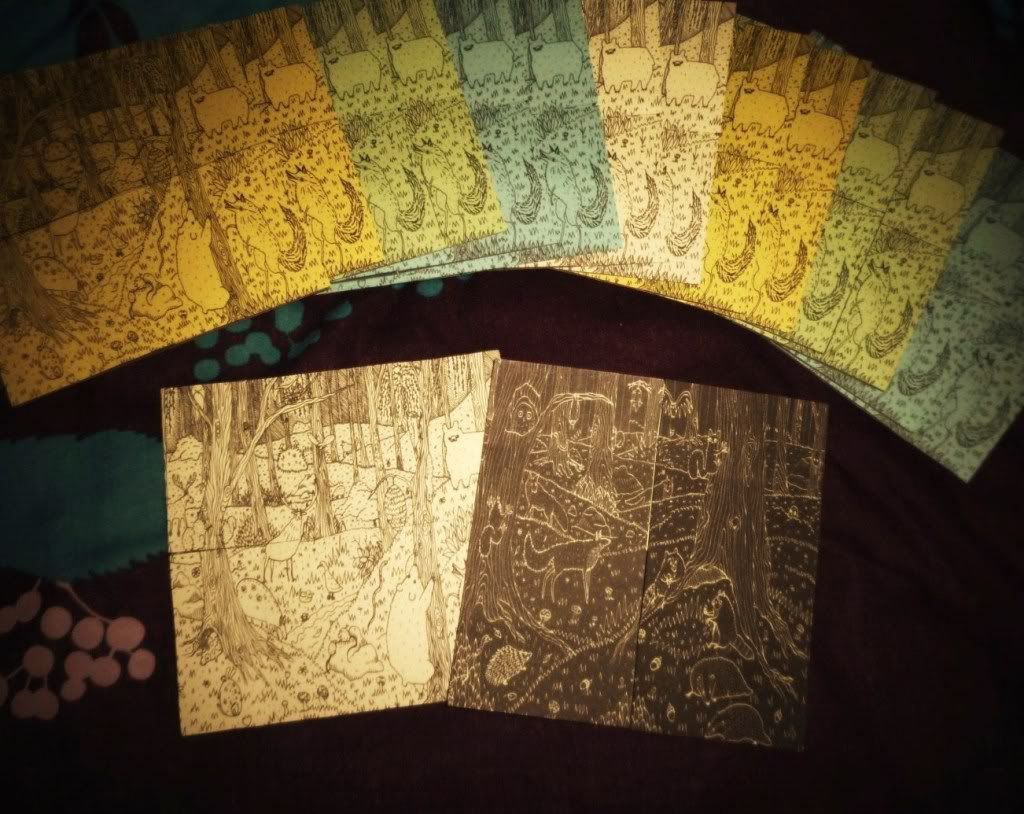 It's been such a big job, and I've wasted SO MANY ink cartridges and loads of card in the progress... took me an age to get the measurements right, as the template I was using was ever-so-slightly and annoyingly wonky... but thankfully, everything's turned out chocolatey. Actually rather happy with a project outcome, for once!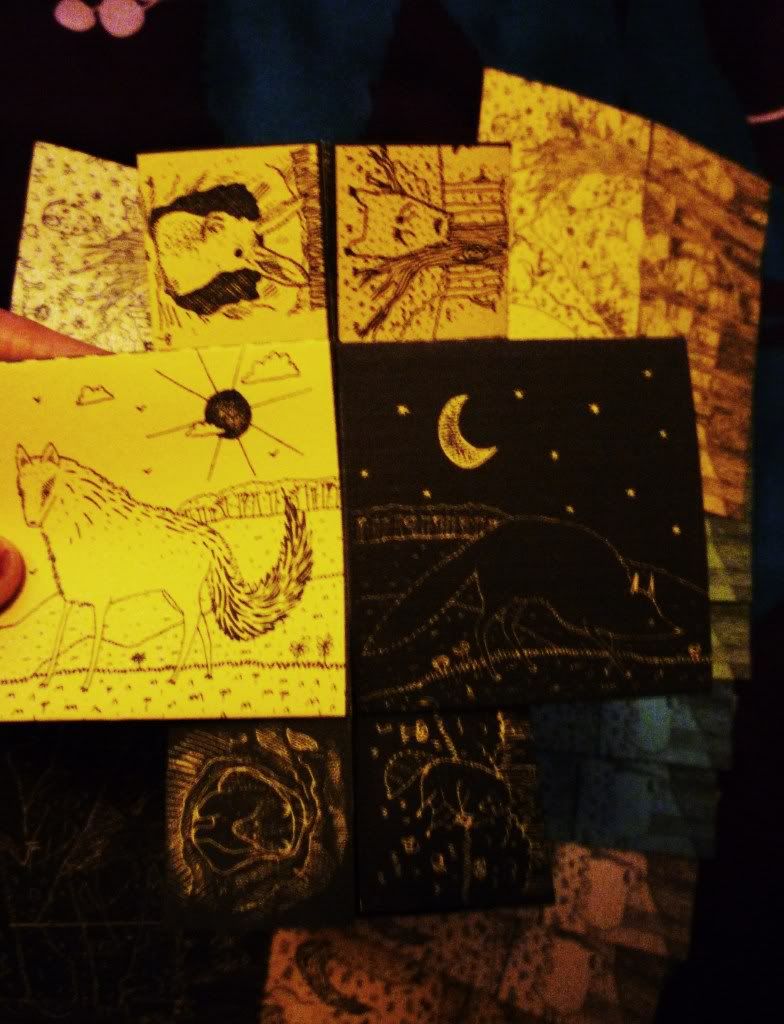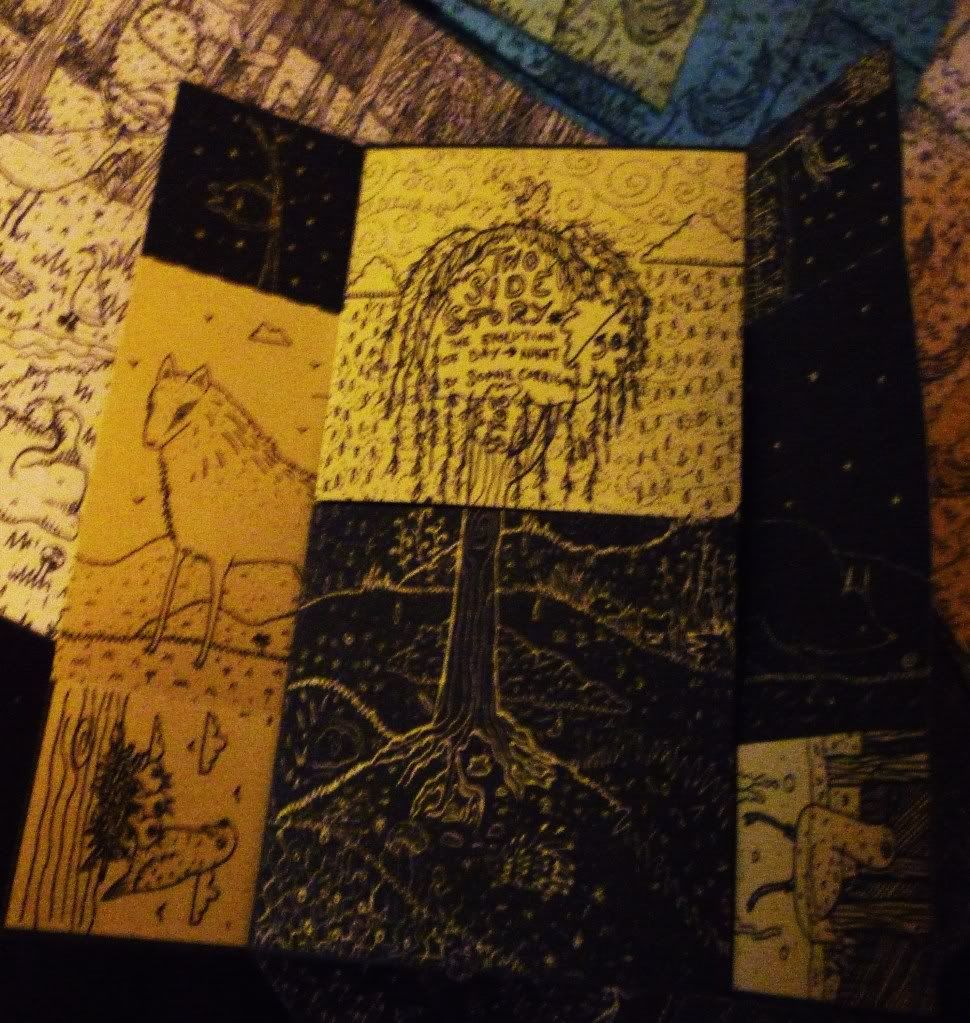 Soph x