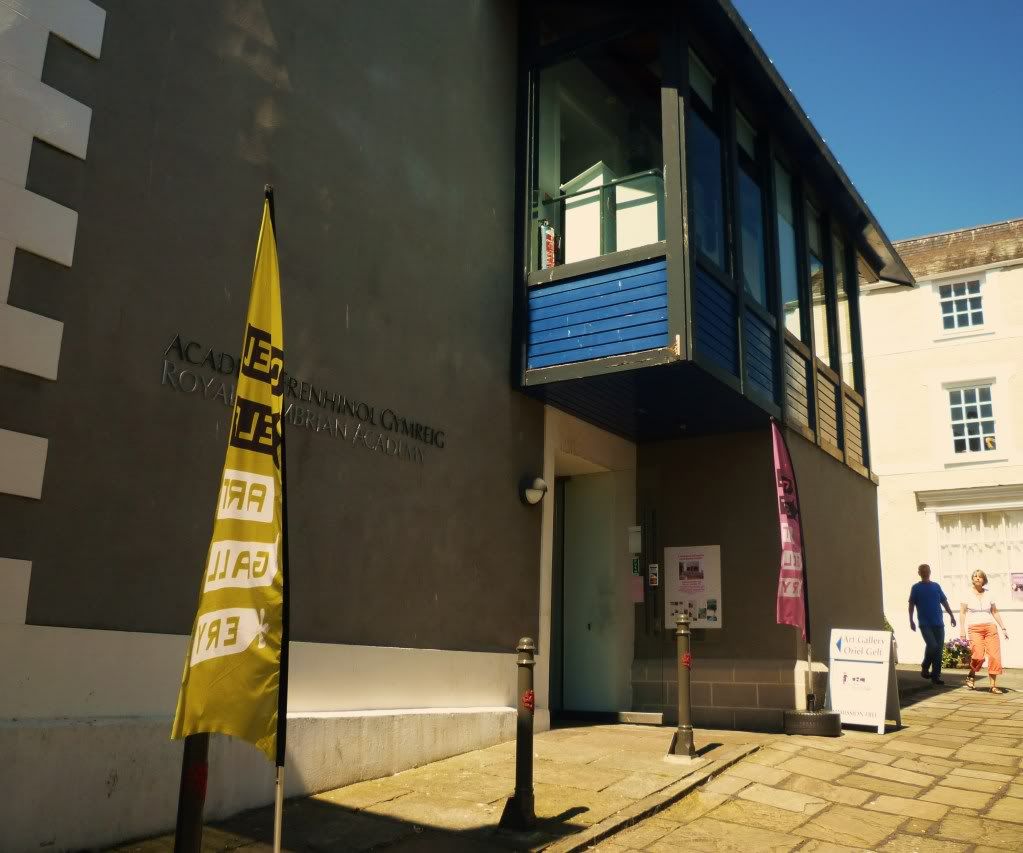 The
Royal Cambrian Academy
was the first gallery
I visited last week in
Wales
. I'd been to
Conwy
countless times before, it's the usual place we decide to stop off on the way down to whatever cottage we're staying in, but I'd never thought to search out any galleries there. It's a good job I did a little research before going, as the gallery was down a little side street that I doubt I would have located easily without the help of Google Street View! I found a couple more small galleries in
Conwy
(which were essentially art shops), including a
potters
gallery on the main road, but the
RCA
was certainly the most interesting one there.
Here are some of the photos I managed to get of some of the works in there ~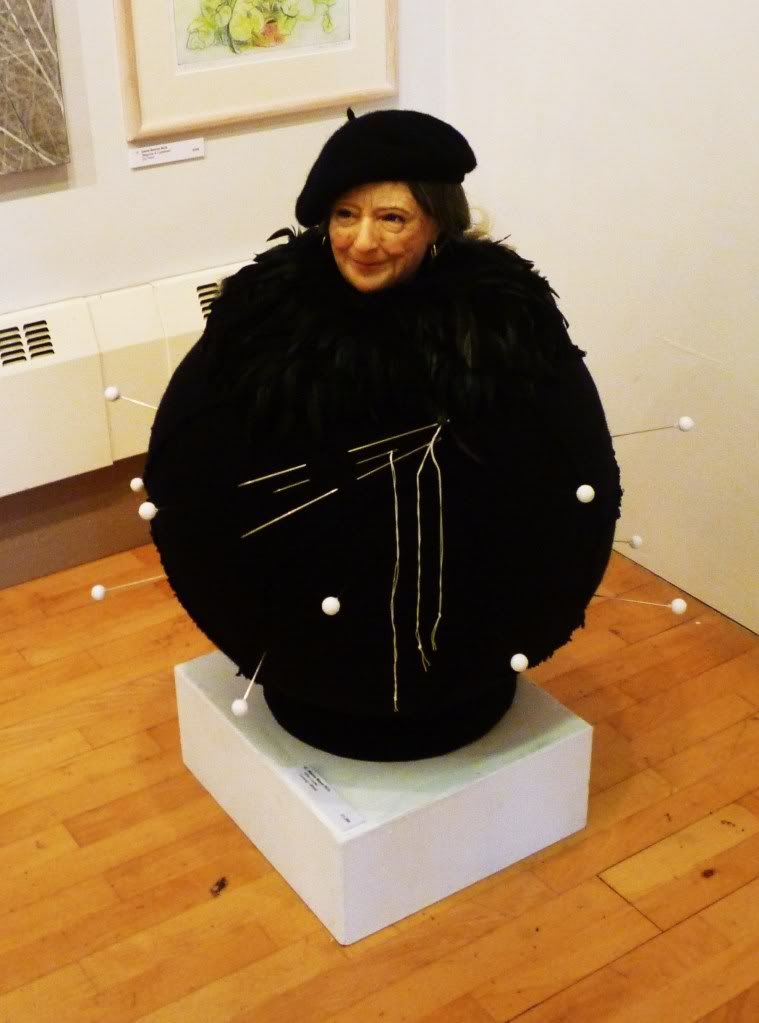 Wendy Mayer - "After Louise"
Papier mache, wax, acrylic eyes, mixed media.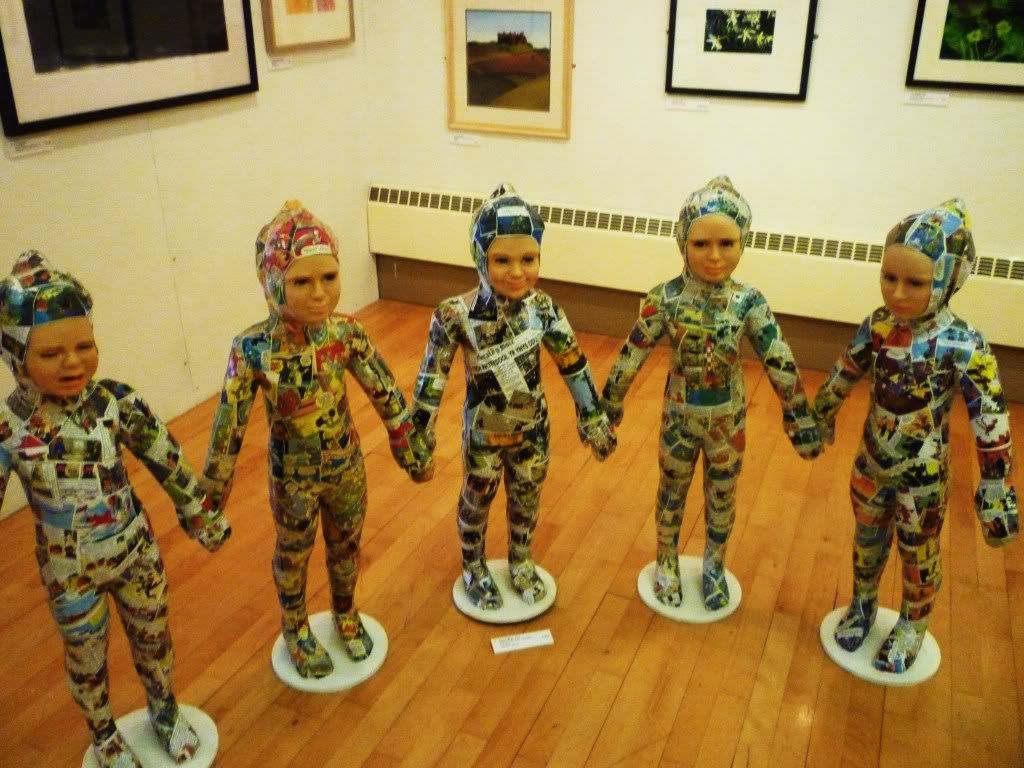 Wendy Mayer - "Paper Chain Dolls, Y Fersiwn Cymraeg"
Papier mache, wax, acrylic eyes, Welsh and English comics.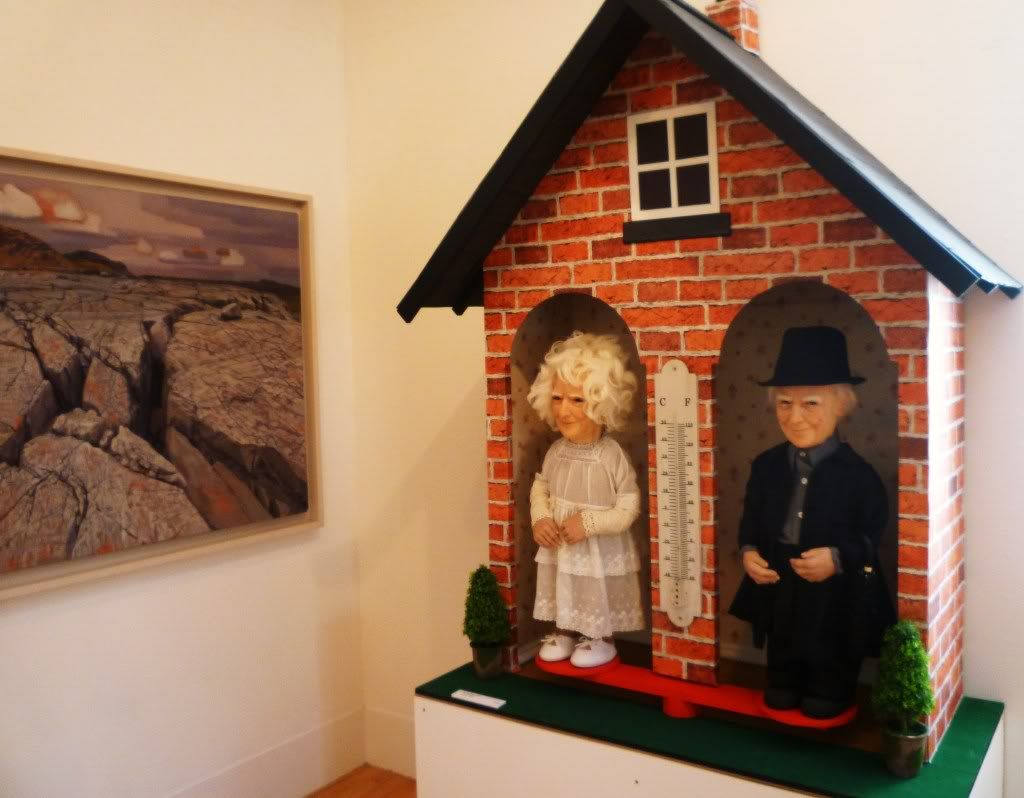 Wendy Mayer - "Oes Gafr Eto?"
Wood, wallpaper, papier mache, acrylic eyes, wax, Welsh sheep fleece.
There was a surprising amount of unique and interesting work there, some of which I really liked - especially that of
Wendy Mayer
, who created the slightly unnerving (but fantastic) human-like sculptures above. I checked out her website where it explains in detail the influences and ideas behind her concepts, and this can be found
here
.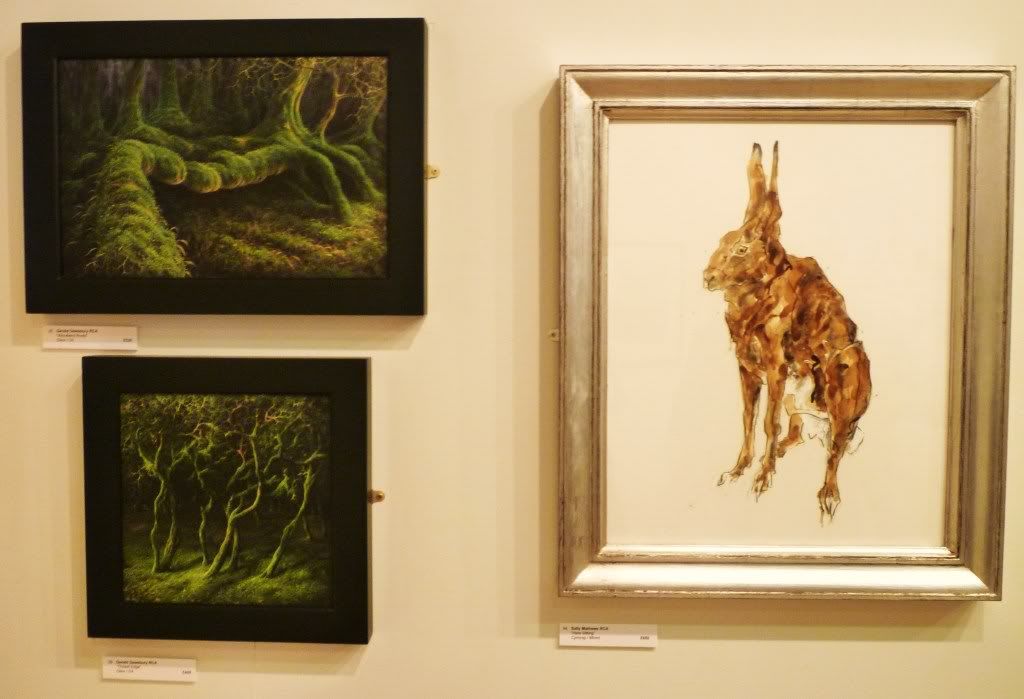 Two paintings by Gerald Dewsbury, & Sally Matthews' - "Hare Sitting" mixed media.
I also really liked
Gerald Dewsbury
's intricate root paintings above. The detail up close was really fascinating, and I just loved the colours and textures he used.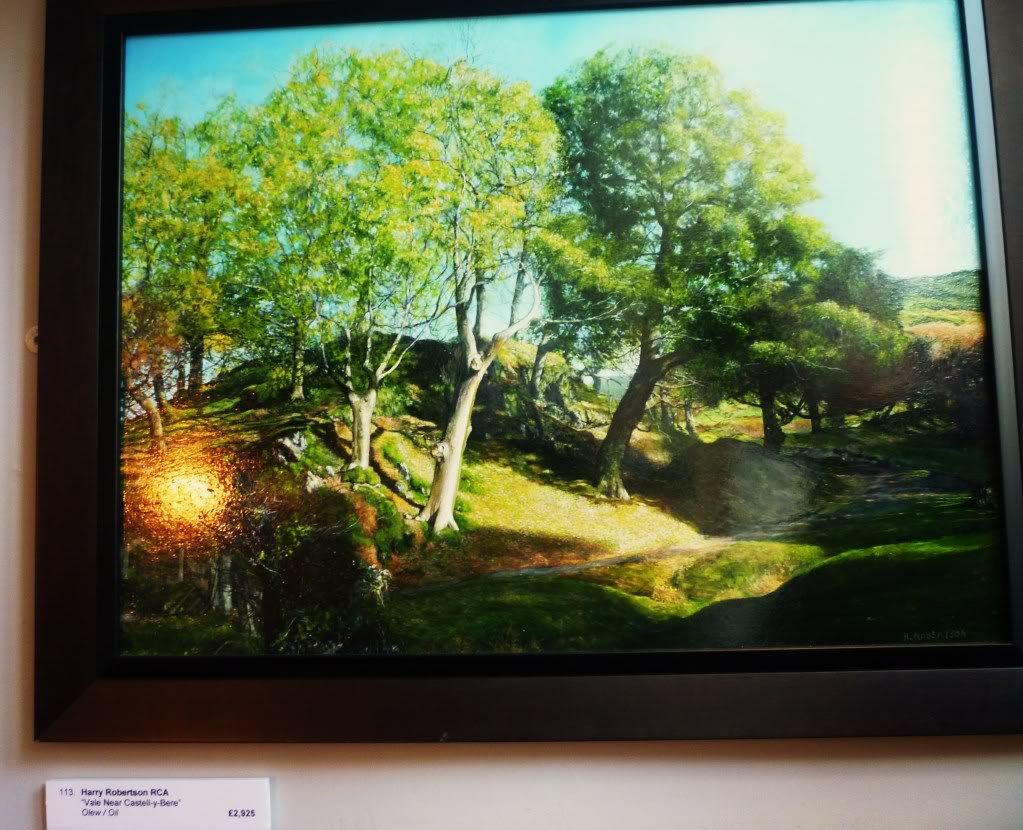 Harry Robertson - "Vale Near Castell-y-Bere" oil.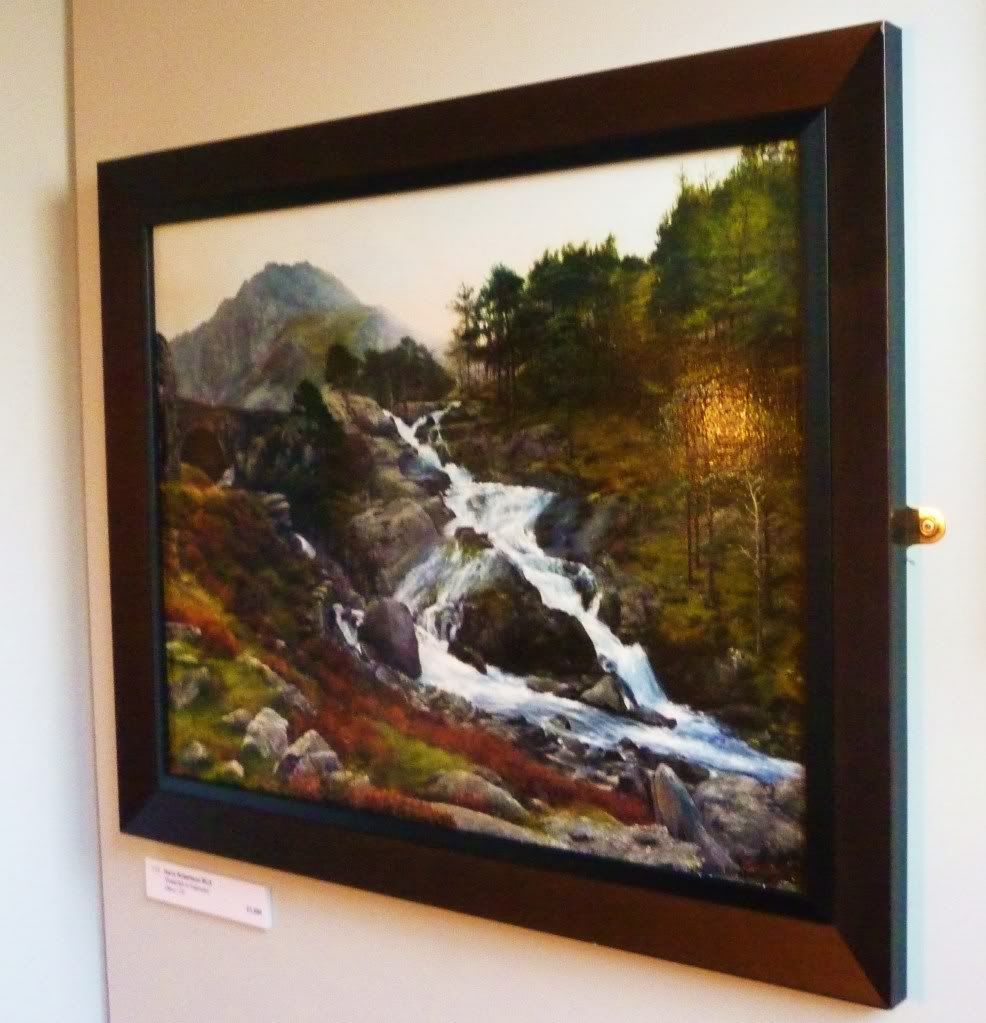 Harry Robertson - "Waterfall in February" oil.
I really liked the above two works too, oil paintings by
Harry Robertson
. He has a website
here
, and all of his work is just astounding - exceptionally detailed and life-like.
Other works I found to be interesting ~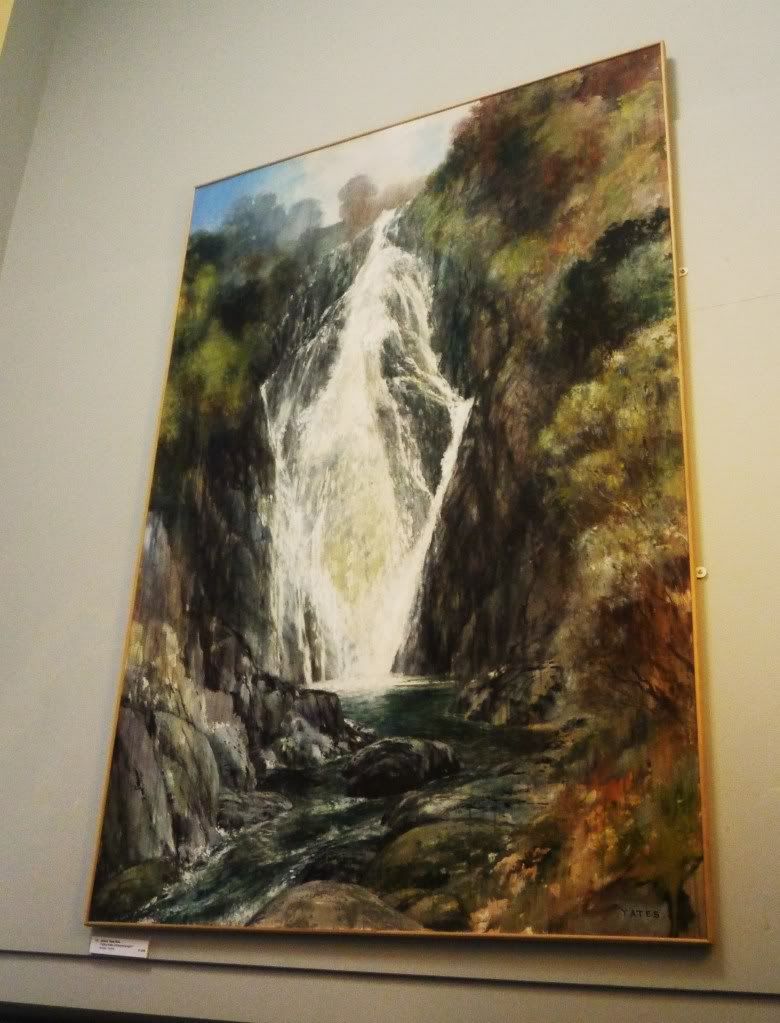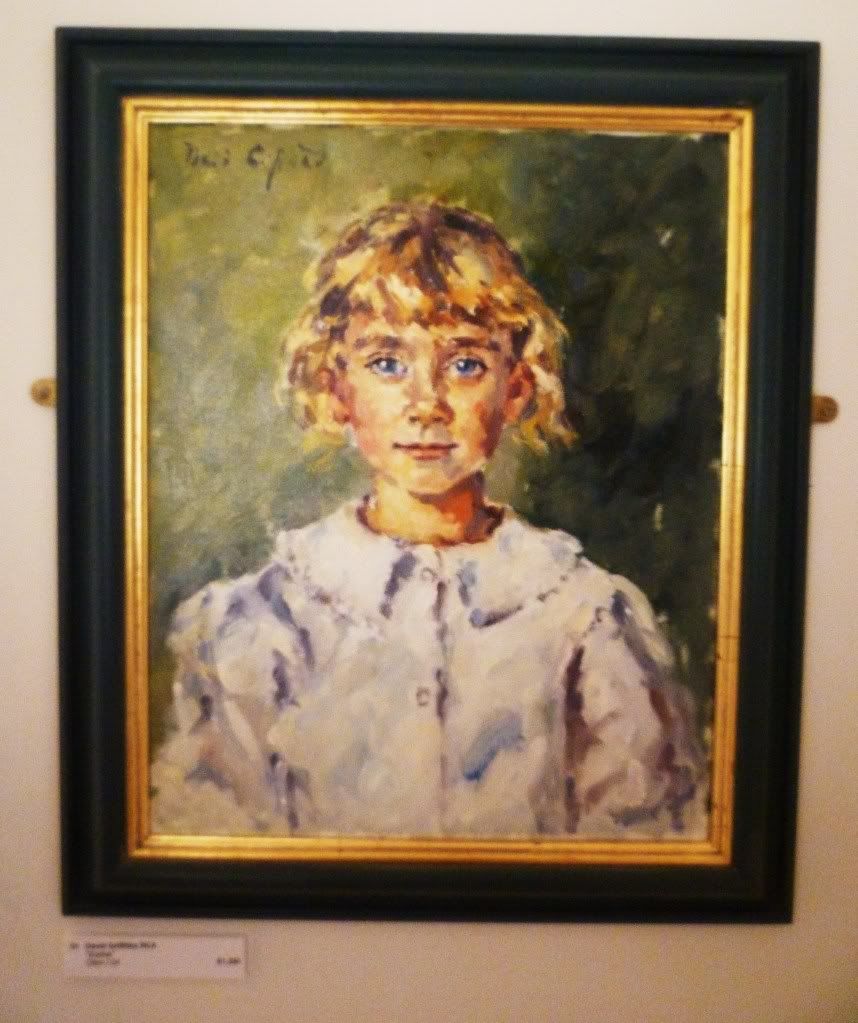 David Griffiths - "Sophie" oil.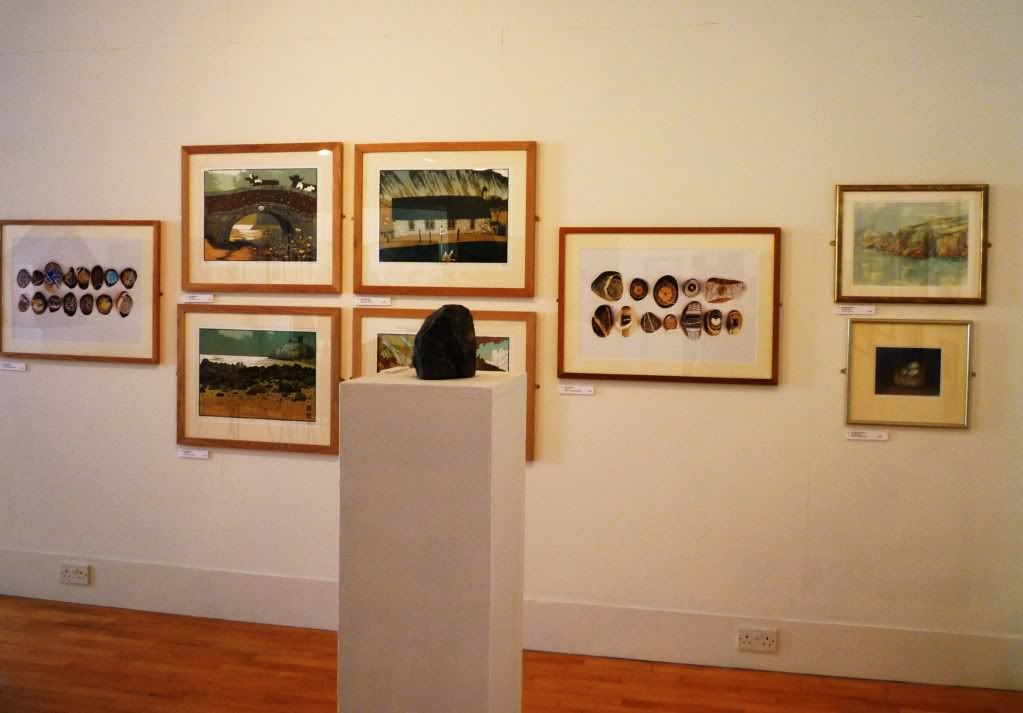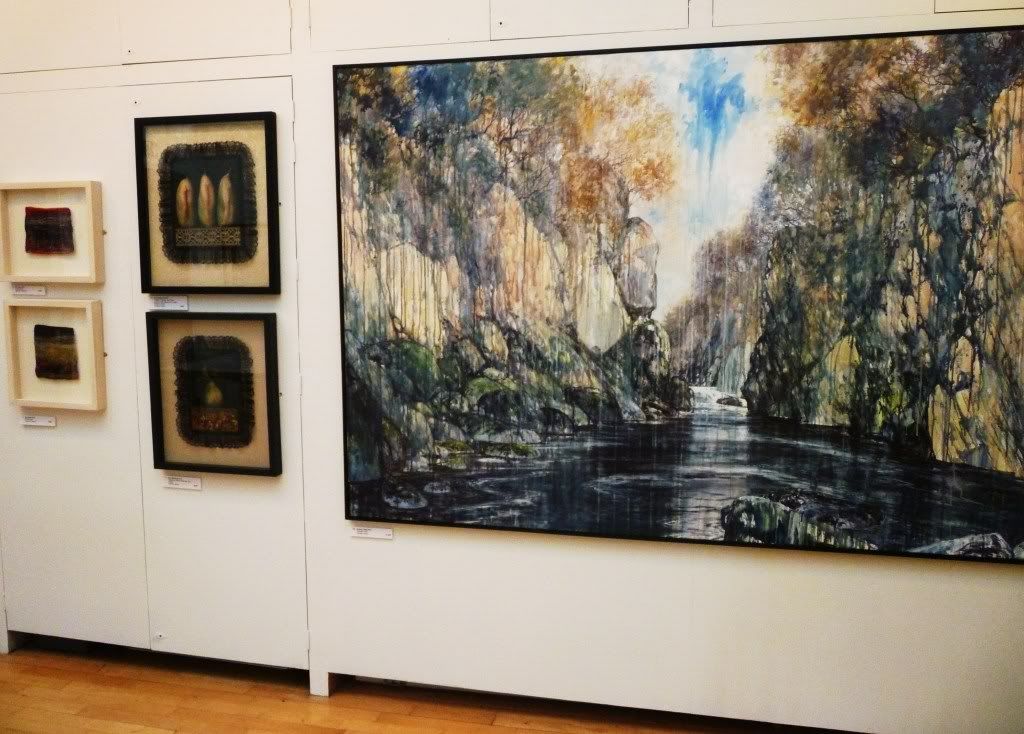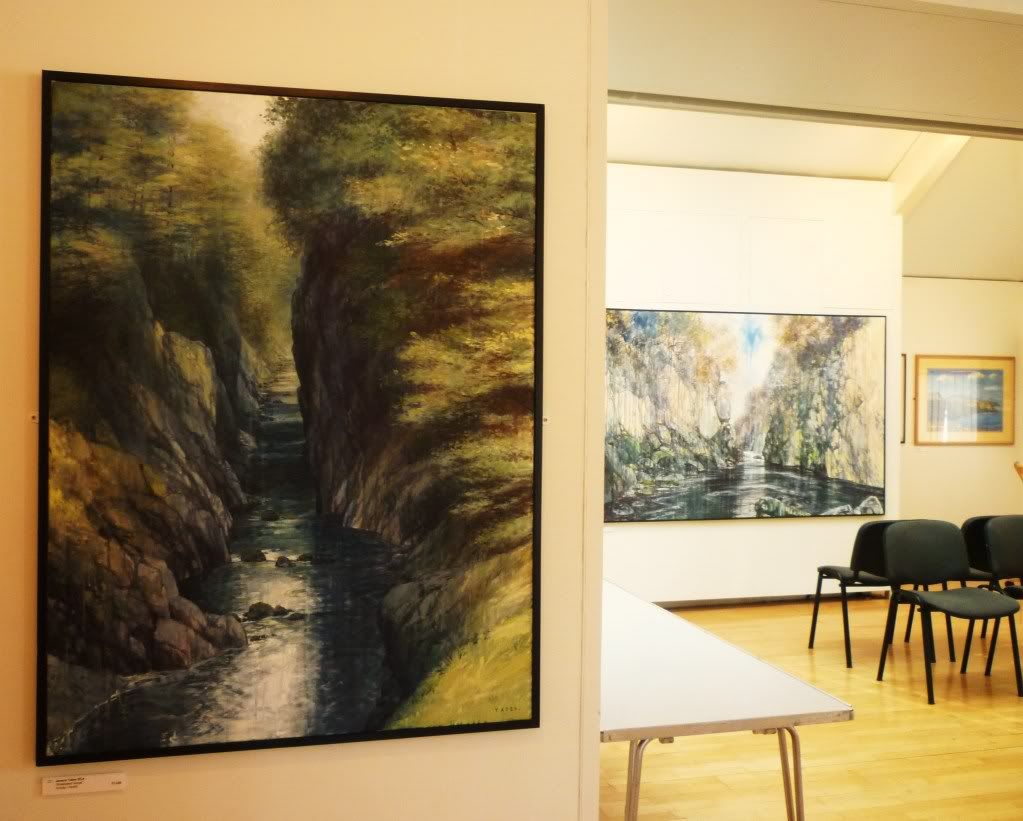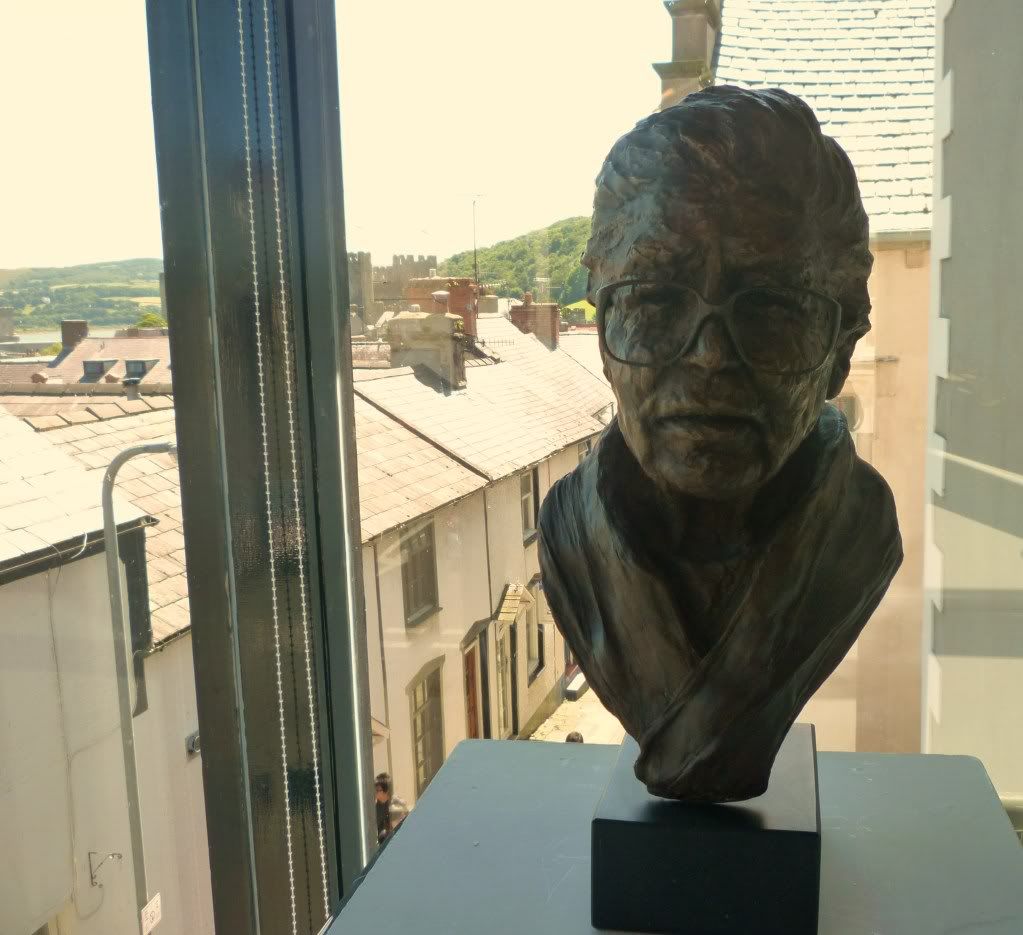 For more information about The
Royal Cambrian Academy
, and details about the exhibition I visited, check out their website
here
. It's well worth a trip if you're planning on being in
Wales
this Summer!
They also have a cute little gift shop selling pottery and art cards, where I bought a handmade card by
Ann Giorgi
, because I thought it was really sweet. I just found her
Etsy shop,
and the card I bought was very similar to
these
.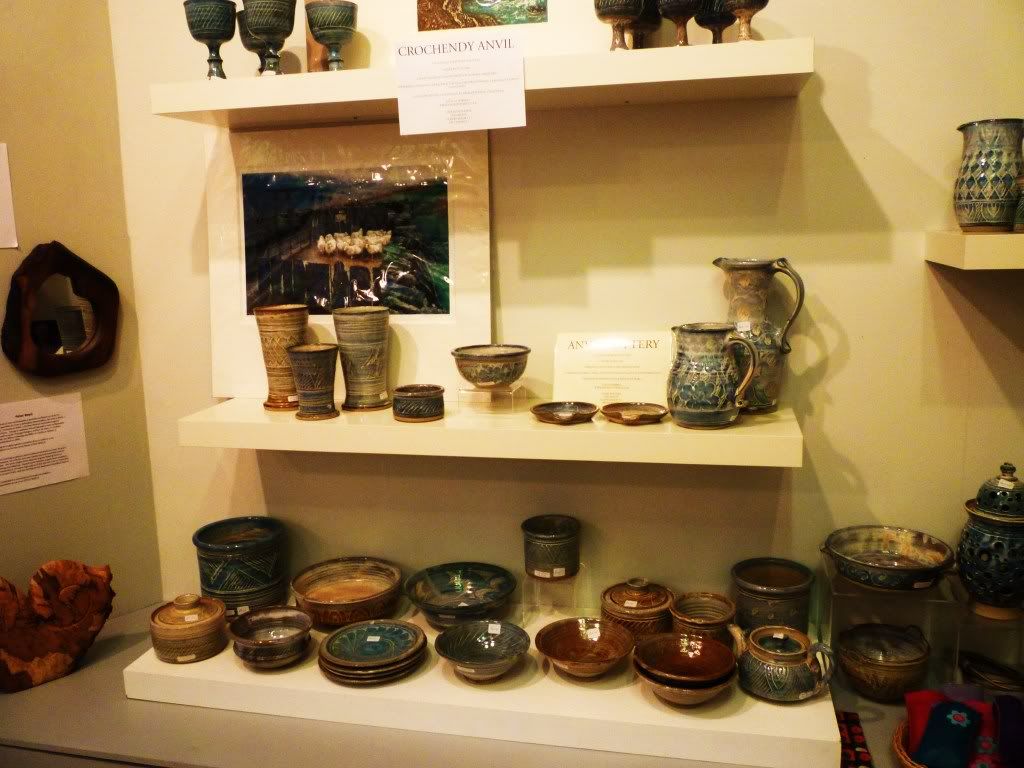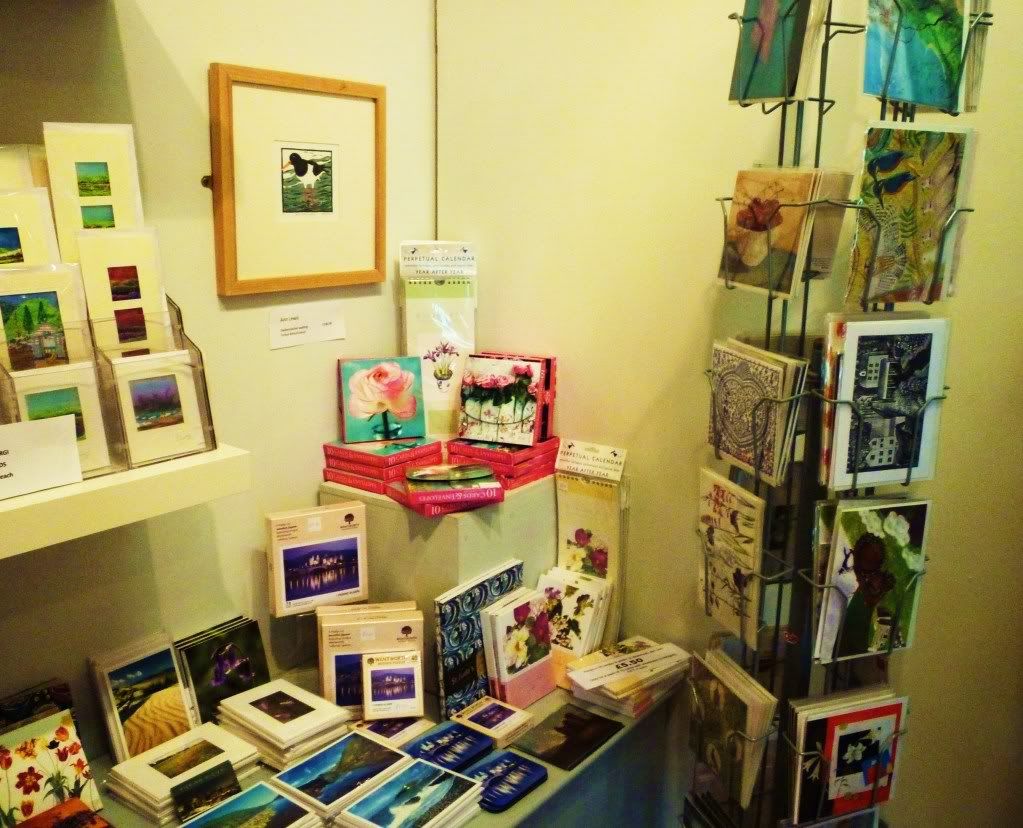 Soph x