My
bowl
arrived this morning from
Wales
!
:D

Showing off my bad photography skills...
Creepy bearded head
breathing out incense smoke.
Last Wednesday in
Wales
, I gave in to the sordid temptation to paint a ceramic something and have it fired. It was at a little pottery hut in a (slightly nerdy, but entirely awesome) theme place in the middle of nowhere, called
King Arthur's Labyrinth
.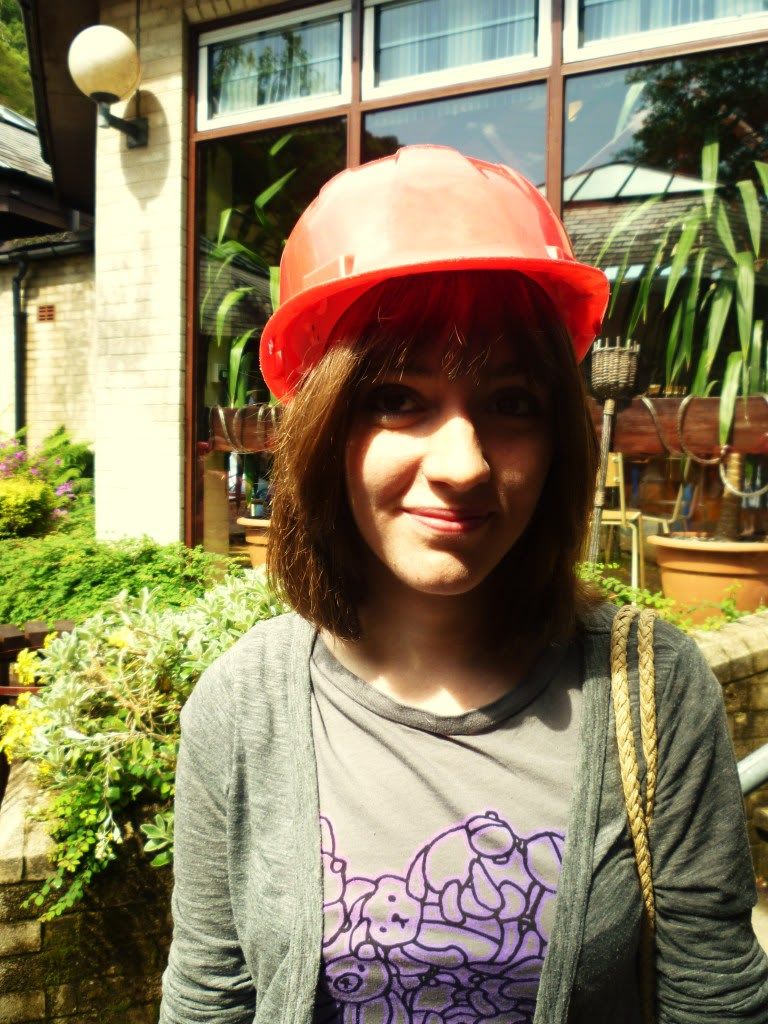 This is what fun looks like.
Took about an hour to get there, in terrible weather, squished up in the back of a car. The scenery was nice though, although I would have appreciated it more if my spine wasn't contorted into countless bad angles.
My Dad decided to surprise all eight of us when we got there with a lovely trip down into the '
mythical labyrinth'
itself, where we had to wear hard hats and listen to the forgotten stories of King Arthur, while a guide dressed as an executioner showed us where to go. There was an underground boat trip and everything, complete with dragons and waterfalls. It was so lame, but obviously painfully awesome at the same time. And silly me decided to wear shorts, so I was freezing.
Anyway after that, I sat for a couple of hours unwinding and painting a bowl, while '
Volta
' by
Bjork
and the
Amelie
soundtrack played away in the background. It's the first time I've ever done anything like that, and I enjoyed it a lot, but I do wish I'd done a better job on the finish.
It took me a while to decide what to do, but in the end I just went for something
simple
,
green
, and
leafy
.
I'm pretty pleased with it anyway, despite the paint job being a bit naive and gloopy. Believe it or not, it's more attractive in person. I really want to try something like this again though as I think I could do a much better job next time. At least I now have something relatively pretty that can hold confectionery, and provide a happy memory of almost freezing to death down a disused mine.
Soph x