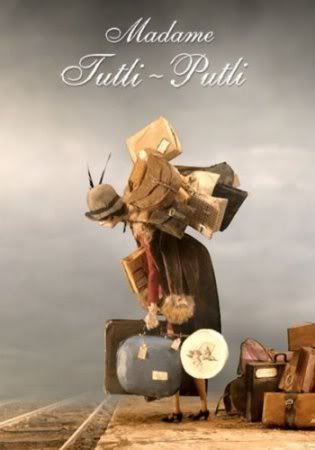 ".... is a 2007 stop motion-animated short film by Montreal filmmakers Chris Lavis and Maciek Szczerbowski, collectively known as
Clyde Henry Productions
, and produced by the
National Film Board of Canada
(NFB)."
~ (from the ever-reliable Wikipedia).

Discovered this fantastic short animated film earlier this year, only just realised it was available to watch in full online on
YouTube
.
If you're at all interested in animation, or just slightly creepy and unusual films with style, it's well worth a watch
~
I mean, just
look
at her eyes for a start. Don't think I've ever seen real eye movements like that used in an
animation before. Those quirky movements she has are pretty 'authentic', too.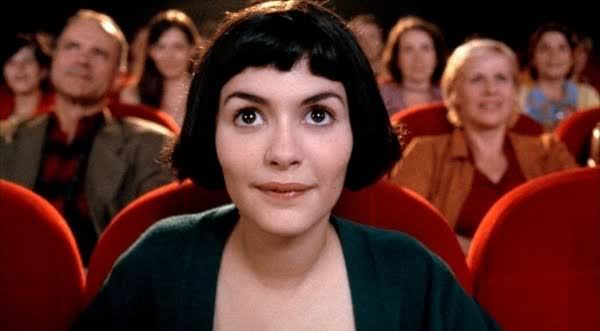 Amelie in 'Amelie' - perhaps inspired Putli?
For me it had the added appeal of being stop-motion, with French and Canadian connections, and
I love the fact that it's a pretty similar style to Henry Selick's work ('The Nightmare Before Christmas', 'Coraline' etc). Also the whole things (including Madame Tutli-Putli herself) kind of reminded me a bit of 'Amelie'
, which is never a bad thing.

Although it has to be said the creepiness of it is kind of like a really vivid nightmare, a little bit like a slightly toned-down
Jeunet & Caro
film (as soon as I started watching it, it reminded me of '
The City of Lost Children
', for some reason...) Anyway, the point is, it's brilliant, and it makes me feel like animating something with an awesome hat and bulgy eyes. Just don't watch it right before you go to bed if you're easily disturbed
:3
Here's a link talking about the inspiration behind Madame, and the young woman (Laurie Maher) whose eyes were used to add the soul to the character ~
Chat with Laurie Maher – Soul of Madame Tutli-Putli
.
Soph x