This week's
Illustration Friday
theme really stumped me a bit, I have to admit. I thought about going for some kind of take on
Shakespeare
's '
A Midsummer Night's Dream
', but as I've not read that in yeeears, decided to go for something a bit less... daunting.
So I had a little think about some of the things that go on in the world during a midsummer night. I thought about doing something festival-related, what with
Glastonbury
being all over the TV etc, but that would be a big job too, and I kind of wanted a change from drawing people.
Eventually I thought why not an animal or something? So I thought straight back to something I saw on
Springwatch
the other week (haha... yeah), where they secretly filmed a bunch of baby owls living in a barn. They were being fed constantly by their parents all night, and just looked really cosy and cute. It was great!
:D
Anyway, seeing as that was a Spring night, and not a 'midsummer' one, these owlets are slightly older than the ones I saw, so it kind of makes sense. Oh and if you'd like to see a larger version, visit my DeviantART page
here
.
Here's my first draft / doodle ~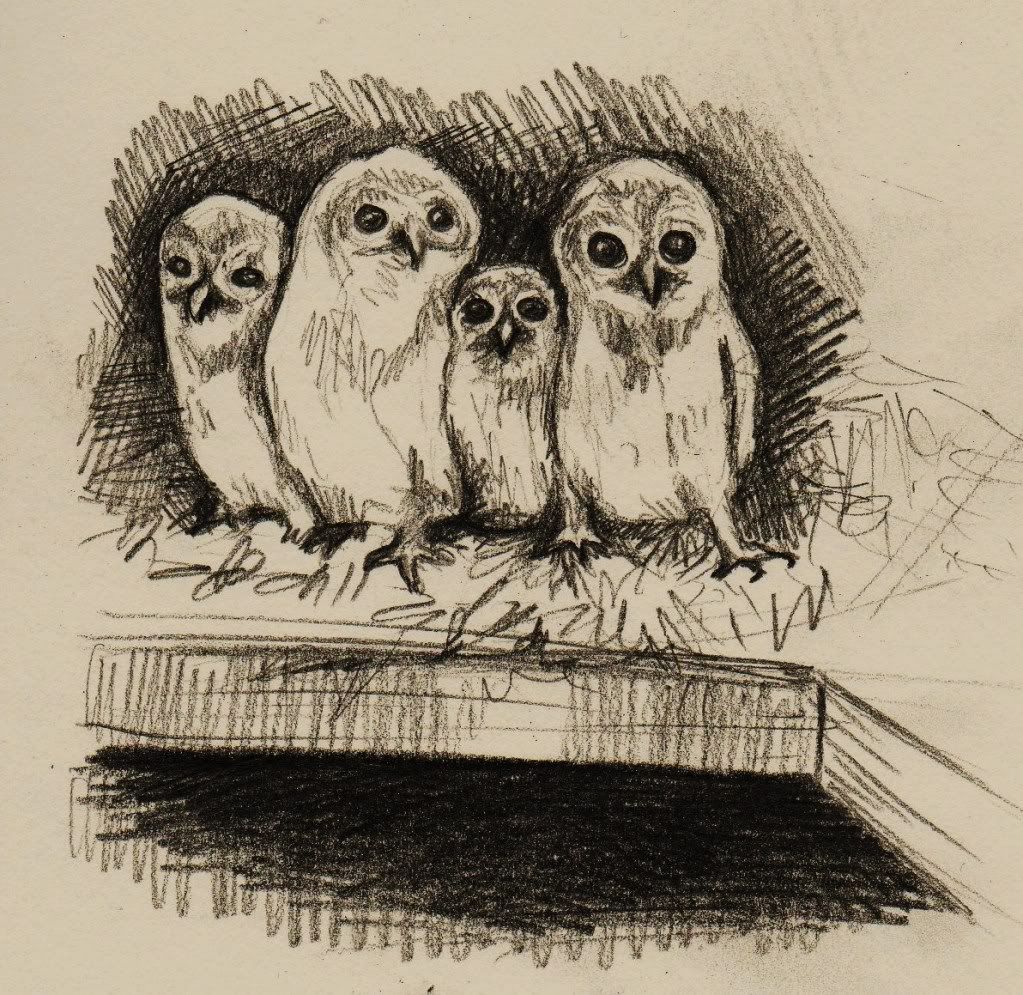 And works in progress / alternate versions ~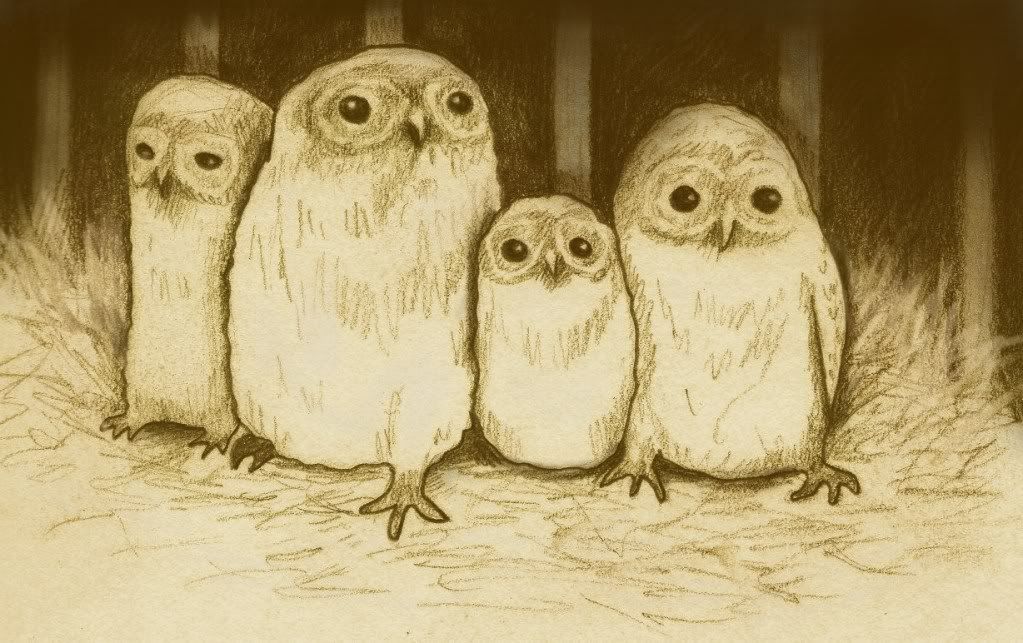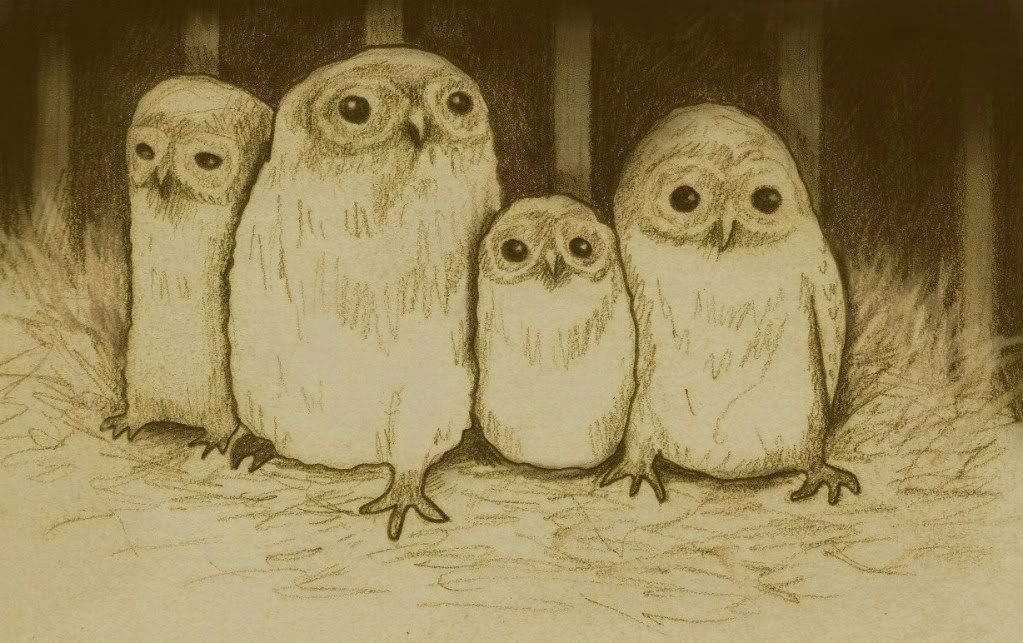 Mini-update
: Apart from the owls, I've not really done a lot of drawing these last few days, but I've discovered some amazing illustrators and animators that I plan to post about soon. I have also started reading a book that I'll post about when I've finished it. I'm going to
Wales
for a week this Saturday, so I've been researching any galleries or shows I can visit while I'm there. Oh and I went to Southport beach yesterday, and
Millie the border collie
absolutely loved it.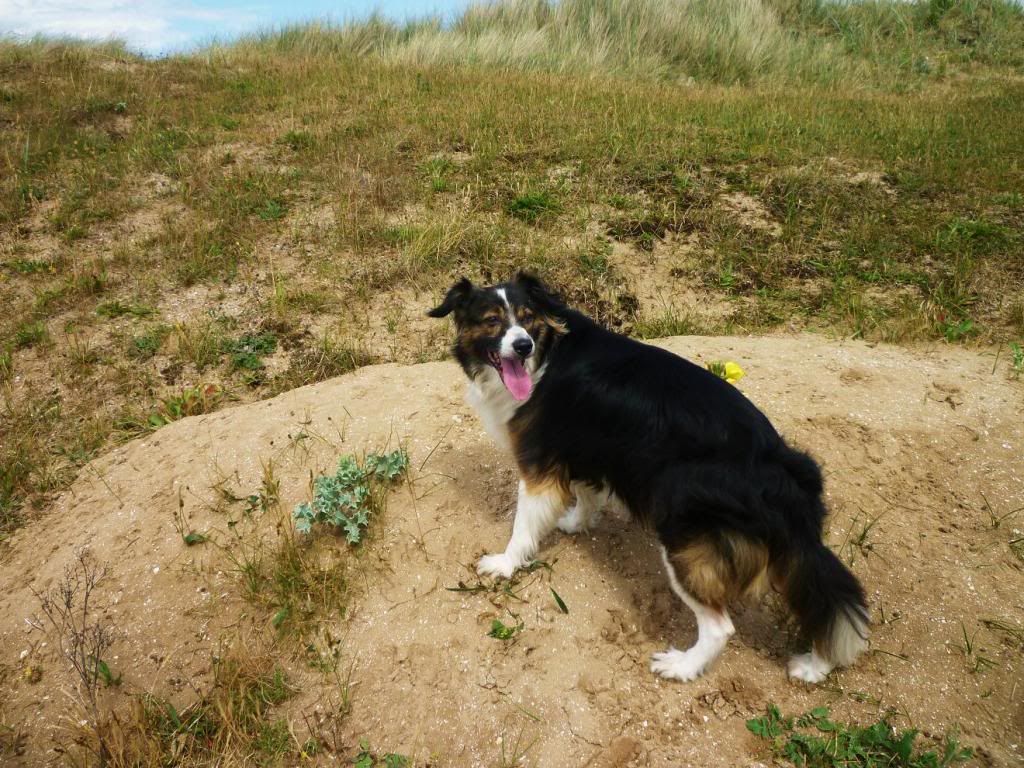 Millie frolicking in the bee-infested sand dunes!
I needle felted a
black bear
and a
spotty pig
the other day too. I sold two mini sculptures on
Etsy
in the past few weeks, and I got a bit inspired to create a few more! Sadly though I'm not sure I'll be listing these for sale anytime soon, as I've grown rather attached to them (especially the bear, because his face turned out just too adorable!
D:
) Sorry for the photos though, needle felted things are annoyingly difficult to photograph
:/
Spotty pig - complete with curly tail (not pictured).
Sitting black bear,
with hand-sewn claws and dark brown beady eyes
:D
Also I forgot to mention, I drew a (rather creepy-looking) gnome the other day. Guess in some way it's kind of related to the
IF
theme..? ~
Soph x